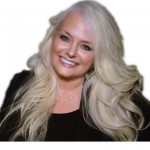 We are now in the last few weeks of counting down to our 2010 Ultimate Homeschool Expo. In just ONE month we will be recording Expo Week! Can you believe it? Now is definitely the time to be sure that you are signed up. There are two ways to sign up:
Completely FREE!
Join us live and enjoy our awesome workshops! Just sign up now at: http://www.UltimateHomeschoolExpo.com Look in the upper right side-bar–sign up for our update list. Only our update list will get access to our event during expo week. Either join there at our site OR grab your set/membership to our event. That brings me to the next option…
The Whole Deal!
Can't make it for all of our workshops? Want to download our workshops to enjoy later at your convenience? All you do is grab our set! You can grab it now at: http://www.UltimateHomeschoolExpo.com Scroll down the page and grab your set at the bottom of the page. You will LOVE it! It is the best ever!
Speaking of the best ever…
This week we have a FABULOUS line-up of workshops. We are going to open them all up for you guys to join us live. It is as easy as going to a web-page. Actually, all you do is go to our web page at the time of our workshops and enjoy! You will love these! [Read more…] about Mark Your Calendar! Another Big, BIG Week!