Happy, happy New Year! I LOVE this time of year. I LOVE new beginnings. The New Year is one of my favorites!
A time for fresh, new opportunities!
A time to officially file away the past!
A time to let go of old things and grasp on to the new things!
A time to breakthrough!
A time to get a new pace!
A time to dare to do the things that we have been putting off!
Oh! I LOVE IT!
The past few weeks, I have been pulled back enjoying the holidays while really taking everything in my life before the Lord. I am ready to go!
Yep!
Today, we began a NEW TOPIC for our Mommy Homework. You are going to LOVE it! Just grab a cup of tea and hop over to my blog to join the discussion. Here is the link: http://www.cindysdesktop.com/?p=3347
Later this week, we host an AMAZING one-day retreat that you are going to L-o-V-e!!! See details below.
Also, next week, we kick off our next Talk-a-Latte class. Yep! If you are a homeschool mom, you will not want to miss this one. Just wait until you see my unadvertised bonus for you that I unveil next week. It fires me up! Well, learn more below!
And, if you are in business OR want to be, don't miss our coaching session this month. It is the perfect session for anyone who wants to lay a firm foundation for business this year. Go ahead and sign up today! Well, learn more below….
You will LOVE all of our plans for 2012! I can't wait to have this time mom-to-mom with you! Why not look through the things that we have going on and plug in. Here are the details……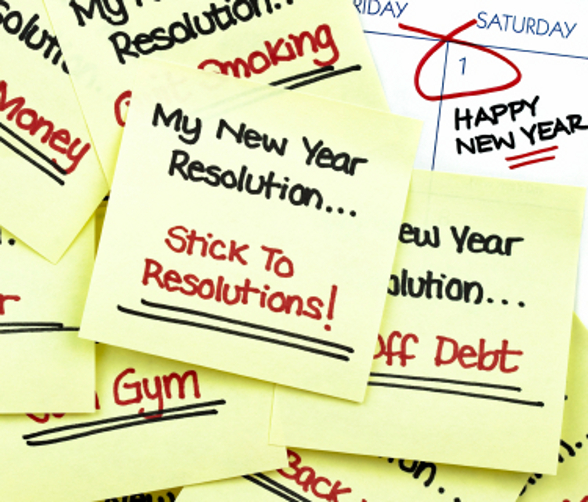 Reach Your Resolutions!
Are you sick and tired of going year-after-year-after -year as though you are on a treadmill–doing a lot of STUFF but not getting anywhere? Do you pull back to plan each year, but find those plans taunting you instead of helping you reach for your goals, resolutions, and dreams? Need help turning your resolutions into goals and your goals into "to-do's" that GET DONE? Sick of getting everything ready to go but getting derailed by obstacles, interruptions, chaos, and crisis situations? At a turning point and need a friend to help you step out? Ready to gear up and reach for your dreams? Well, this is DEFINITELY the retreat for you! This is one retreat that you will not want to miss!
Learn MORE Here:
http://talk-a-latte.com/e-store/reach-your-resolutions/
Homeschooling? Don't miss this 8-Week Class!
Igniting a Love of Writing in Your Reluctant, Resistant, Frustrated, and Totally Uninterested Student
Need ideas for encouraging your young writers and QUICK? Ready for a fun way to encourage your most reluctant writer to write and like it…well, become addicted to writing??? You won't want to miss this one! If you are finding yourself at a loss for where to begin teaching your children about how to write, this is our suggestion. In this workshop, Cindy inspires and equips you with the basics that you will need to prepare and encourage your young writers. Cindy addresses how to teach your young writer whether reluctant or already researching…toddlers or teens! In the typical Cindy Rushton style, you will find yourself laughing, crying, and finding that encouragement that you need to take you're young writer through the process of writing in a nurturing and fun environment! PLUS! She meets you where YOU are with great ideas for anywhere along the process! Don't miss this session!
Learn MORE here:
http://talk-a-latte.com/e-store/igniting-a-love-of-writing/
And, that is not all!
Organize Your Business Group Coaching!
Would you love to spend an afternoon–or an entire month of afternoons–with another mompreneur and plan out the details of your new year? Wouldn't it be great to have someone take you step-by-step through planning out your goals, hearing God for your business, brain-dumping all of those amazing ideas that are buzzing around in your mind, gearing up for your upcoming projects, figuring out how to get they myriad of things done with YOUR life, setting up your daily schedule and routines, determining your daily priorities and how to make them all happen, troubleshooting the typical obstacles, interruptions, and distractions that keep us from success, and showing you how to stay productive and prolific while you live the life of your dreams?
Well, join Cindy for one of her best-ever group coaching course! You are going to LOVE this series!
http://thebizmentor.com/organize-your-business
OH! Are you a part of our Talk-a-Latte Mommy Club? NOW is the time to join! We are about to release our new audios. Subscribe now to get last month's audios AND this coming month's audios. Psssssttt–the topic is on pressing in for your breakthrough. Get ready for one POWERFUL set! Well, learn more here:
http://talk-a-latte.com/MommyClub.html
Ready to join me? Stay on the lookout for some of the things we have right on the horizon for you this year. God keeps speaking one word to me for 2012–breakthrough. I will be sharing more about that as we dig into this awesome year…
Big hugs!
With much love,
Cindy
http://www.CindyRushton.com