Main Content
Welcome to Cindy Rushton's HOME on the Web!
Don't Miss Even ONE Thing!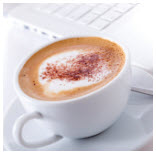 Want to stay updated on all that I have going on? Just leave your name/email and I will keep you updated as I post my new articles, downloads, videos, and audio podcasts. Plus, I will keep you updated on all of our upcoming live online seminars, chats, and radio shows. Let's stay connected!