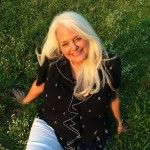 We have successfully processed your order for our NEW Fire Up Your Marriage Combo. Thanks for your order! We appreciate your business. Thanks!
The following links will open your goodies. Just click on the link for each section of the book that you want to access. You are welcome to print them for your own notebooks or come back regularly to print whatever you need, as you need it.
Marriage 101: Hey! What's This All About???
Bible Study E-book
Part One
Part Two
Part Three

PLUS! Your FREE BONUS Audio E-Workshops!!

Marriage 101: The Godly Helpmeet
by Cindy Rushton
Download by Mp3

Marriage 911: A Crash Course for Those Whose Marriages are Crashing (OR…A Lesson in Aerobatics for the Rest of Us!)
by Cindy Rushton
Download by Mp3
Mighty Woman! You are Building a Legacy!
by Cindy Rushton
Part One–Download by Mp3

Part Two–Download by Mp3

A Wise Woman Builds Her Home
by Cindy Rushton
Download by Mp3
Workshop Handouts!