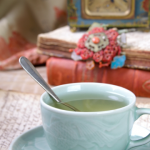 Are you ready to step up to the call? Are you ready to get moving toward your dreams? Sick of starting AGAIN–only to slip back…fade away…get sick and tired…or QUIT? Want more than another resolution, another goal, another to-do? Well, let's get intentional! Let's live intentional! Let's BE intentional. Ready? Don't miss this incredible audio set.
Just look at the topics covered:
Let's Be Intentional!
Who are YOU?
What Do You Want?
Know Your Why! LIVE IT!
Plus! Bonuses!
Re-Charge Your Homeschool (Part One)
Re-Charge Your Homeschool! (Part Two)
Be Intentional! Audio Workshop excerpted from Marriage 911 Flight Plans (Part One)
Be Intentional! Audio Workshop excerpted from Marriage 911 Flight Plans (Part Two)
Rekindle ~ Red Hot is So Cool Audio Workshop with Lorrie Flem
One Life to Live, One Man to Love Audio Workshop with Lorrie Flem
Save Here! $29.95
[wp_eStore:product_id:57:end]