Marriage 911! A Crash Course for Those Whose Marriages are Crashing or a Lesson in Aerobatics for the Show of a Lifetime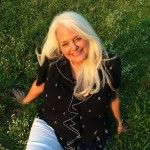 Thank you for joining our study series. You are going to LOVE this!

One more step…
Please Complete Your Order by Registering With Our Membership List:
Register Your Name/Email:
After you confirm your email, you will be taken automatically to our download page for our first Flight Plan.
Questions or Need Technical Help?
Contact Cindy Rushton by Email at:

This study promises to be your most favorite marriage resource(s) EVER!