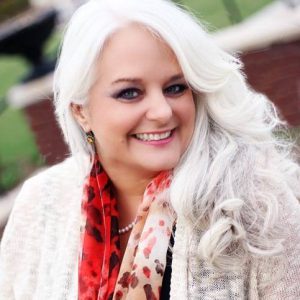 Hi! My name is Cindy Rushton. I am so, so glad that you are here!
Just pour yourself a big cup of tea and let me introduce myself….
I wear many hats–I am a writer, speaker, pastor/revivalist/apostolic-prophet, actress, biz/ministry/life coach, serial-entrepreneur, empty-nester, Mimi, RVer, sweet-tea addict, and most of all, God-crazy!!
Everything began over 30 years ago when I sat in a Ladies' Retreat as a nineteen-year-old newlywed.  For the first time in my life, I was taught what the Bible had to say about godly womanhood. I was hooked!
Sure, I never missed a church service from the time I was 2-years-old.  Sure, I was brought up in a Christian home. But, these things were never specifically taught.  Actually, if we are honest, these topics are not the ones that give warm fuzzies, thus they have been and still are avoided by many ministers and Bible teachers.
During that retreat, I sat in prayer thanking God for teaching me truth. It flooded my soul with vision and hope. It was exactly what I had always been looking for. As I sat in prayer, the rest of the world going on around me, God whispered His call to me, "Will you purpose to get to know what I have to say about godly womanhood? Will you teach it?" You know my answer…the rest is history!
Fast forward…
I currently live in Destin, Florida and I travel all around the world. All of these years later, I am the author of over 150 books, Bible studies, action guides, business and homeschool resources. I host online coaching sessions for groups and individuals who need a life or business coach. I host an elite Mastermind group for those who want to take their business or ministry uplevel. I also host the awesome Stepping Up to Your Call Community (join us today!).
I love podcasting, blogging, teaching workshops, coaching, holding VIP days, and holding Mastermind retreats in beautiful places–you can see details about everything right here at my website.  Through the years I have had a blast producing thousands of workshops, podcasts, and online events. You can grab replays here in my estore or join upcoming sessions (just stay in touch on my email list!).
Probably my most surprising thing about me is that I also enjoy working as a background actress for shows like ABC's Nashville and various movies/videos.
Take a peek around my site. This website is here JUST FOR YOU!
Get to know me and all that I have going on. It won't be the same without you there.
My prayer is that you will find me to be a friend who will come alongside of you during your journey. I am here to encourage, inspire, and share practical ideas that are sure to help you step up to YOUR calling and life purpose.
Don't forget! Stay connected! Just look to the right and sign up for our email update list. We will keep you updated with all that I have going on.