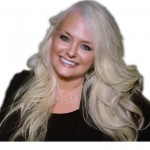 We are SO excited about our Talk-a-Latte Online Workshops and Chats! I think that you will find that we have a treat in store for you. You simply MUST join us soon! You will LOVE them!
Wondering "Just WHAT on earth Talk-a-Latte is all about??"
Great question! Summer 2006, we began online workshops, chats, webinars, and Bible Studies. We wanted to bridge the miles between all of us. We had so much fun just relaxing with other women and moms while we talked all about homeschooling… home business… mothering… marriage… homemaking… and… pursuing a personal relationship with God! It has been a BLAST! It is now just "one of the things that WE DO" around here. Of course, it is not the same without YOU–we would LOVE for you to join us as well!

Here is how it works…
We have a wonderful online conference room set up just for Talk-a-Latte. We give you the links for our private "chat" room. When we record our seminars or chats, you log in and join us live. Of course, if you miss a session, no problem everything is recorded and saved. We post everything to a private website just for our members. Then, members can access all of the audios, free doorprizes, and even the text chats from the sessions or weekend events  AT YOUR CONVENIENCE. You can listen as you can. Listen as many times as you want. Listen…back up…listen again. There are no deadlines. You can listen at your own convenience.
AND! That is not all! Our Membership Sites are always filled with articles, audios, and free ebooks to help you even more on the topic of our seminars/studies. PLUS! That is not all! We always receive AMAZING gifts for you from fellow writers/speakers. They are loaded into our Membership Sites ready for members to dig into. It is one of the most amazing offers ever! You will definitely want to join each and every study!

Wonder what is going on now?
Just scroll back up to the top of this page. Sign up for our email updates. We are gearing up for our next series right now. You will not want to miss even one moment! They are YOUR time to TALK-a-LATTE!!