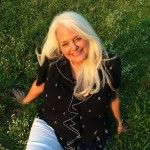 Character. Godly character. There is a lot of talk about character. There is even a lot of ACTION about character. There are even full curriculum and businesses developed around the topic of character.
We so want it. But!
The problem with that is that character is not something we can just "put on". It is not good behavior. Character is not a checklist or a wall chart. Character is not a discipline or a work that we can do for the Lord or others. Those are all counterfeits of the real thing.
True godly character is the nature of God flowing through us. We work and work with disciplines and things we think we can DO, trying to have qualities of good character but it is sooo much bigger than that.
True godly character only comes when we allow God full access to every area of our life. It only happens when we allow HIM to flow in and through us. It only happens when we surrender to the complete conformity and transformation that God has to offer…that "entire renewal" of our minds that we see in Romans 12: 1-2 (Amplified)…
I appeal to you therefore, brethren, and beg of you in view of [all] the mercies of God, to make a decisive dedication of your bodies [presenting all your members and faculties] as a living sacrifice, holy (devoted, consecrated) and well pleasing to God, which is your reasonable (rational, intelligent) service and spiritual worship. Do not be conformed to this world (this age), [fashioned after and adapted to its external, superficial customs], but be transformed (changed) by the [entire] renewal of your mind [by its new ideals and its new attitude], so that you may prove [for yourselves] what is the good and acceptable and perfect will of God, even the thing which is good and acceptable and perfect [in His sight for you].
The Message Version says it like this…
So here's what I want you to do, God helping you: Take your everyday, ordinary life—your sleeping, eating, going-to-work, and walking-around life—and place it before God as an offering. Embracing what God does for you is the best thing you can do for him. Don't become so well-adjusted to your culture that you fit into it without even thinking. Instead, fix your attention on God. You'll be changed from the inside out. Readily recognize what he wants from you, and quickly respond to it. Unlike the culture around you, always dragging you down to its level of immaturity, God brings the best out of you, develops well-formed maturity in you.
Love it! This is what we really want–change from the inside-out. That is real change. That is real godly character.
Of course, this is also the tough part for those of us who think we can make it happen ourselves. We may SAY we don't think like this but our actions show what we really think and believe. We have to let go and let God loose to do what only He can do. This requires a work that starts on the inside and works through every "room" of our heart and soul. It requires of each of us a total sacrifice every single day of everything inside and outside. It requires that we let God loose to do that sweet, sweet work that He wants to do inside of us.
It can't happen when we are working, working, working to make it happen ourselves in that pursuit of godliness. It can't happen when we have compromise and "pet sins" ruling and reigning in our lives. It is that place where we realize we can't live the life we want apart from total surrender to the Lord of lords and total renewal of our minds. That means soaking in His Word and letting His Spirit access every area of our lives to do his great work in us.
When we dare to let Him loose, we will become the real, authentic, contagious godly men and women we desire to be and not settle for anything less. Only then can we be all He designed for us to be. That is that sweet place where we truly HAVE godly character. Character that is no longer a counterfeit.