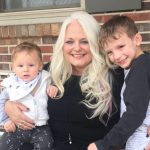 Welcome!
So glad you are connected! Be sure to go to your email messages to make sure that our emails are coming into your email box and not ending up in a spam/email-purgatory! We have some amazing things on the horizon and want to keep you updated!
Meanwhile, click around here on my website to find other goodies just for you! If you need me for anything, just drop me a message!
Have a wonderful day!
Blessings!
Cindy and the Cindy Rushton Ministries crew!