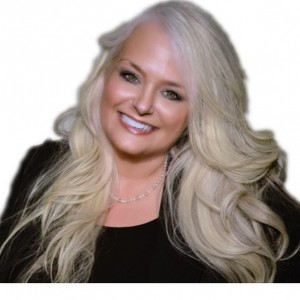 What difference can a year make?
What difference can beginning your year well make?
I know. It is March.
The first quarter of 2020 has almost passed. This year has already had great moments and very difficult moments. It is what it is. Right?
NO!
My dear friend. This is YOUR year. It is not another "all or nothing" for your life. The greatest mistake that anyone could make is to let a date pass and think that because they did not get started, they need to wait for another whole year to go by.
What if you could just jumpstart this year and get on the right track toward your calling? Your life purpose? Your destiny? YOU CAN!!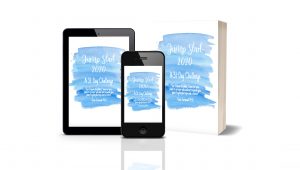 This set was recorded live in January and is ready-to-go for you today. It features 6 weekly sessions with me. Each week, we met and I poured out fresh new content plus we had Pop-Up Sessions with several of my friends. Just look at topics for the Pop-Up Sessions:
Learning to Lean on the Lord in Your Business
Facebook Lives
Is Podcasting Right for You?
Time Management
Turning Your Panic into Prosperity
Trust Yourself Profoundly
In our set, you get all of the sessions in both video and audio Mp3 format. You will not want to miss these!
PLUS!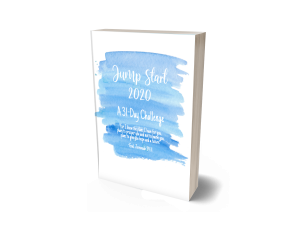 The accompanying Action Guide is truly one of the best resources that I have ever written. I am so proud of it. It is anointed, practical, easy to implement. The Action Guide includes the following topics:
Jumpstart 2020
Habits
Discerning God's Will for Your Business
Evaluation
What Do You Want?
Ready, Set, Go!
Refresh Your Website
Pitch Your Podcast
So, You Want to be a Speaker? Uncover, Develop, and Share YOUR Message!
Books that Sell
Challenge Yourself (with TWENTY Quick and Easy Challenges that can propel your business or ministry into success!!)
The Jumpstart 2020 Action Guide is set up in a format that you can use for a daily retreat for your business or ministry. It is written as if you are sitting across from me having a cup of tea. If you work through this guide, you will have the success that you are looking for. This year will be completely different for you. You will take massive action!
Well, don't take my word for it, here is what has been said about this set:
Do this now!  This challenge helps you get organized and see what's possible!    This challenge gave me the confidence to step up and step out to finish the things God has put in my heart to accomplish. Michelle R.
What makes Cindy special in this day and time is her Anointing to equip and send out people on their own unique mission. If you are seeking real change and empowerment, then having Cindy as your mentor should be one of your first investments. She is at the forefront of a fresh move of the Spirit. I love her and I believe you will too. Kim H.
This challenge has made me stretch myself and ask those hard questions of what I want and where I want to take my ministry.  It's given me focus and purpose for my vision. Lucia C.
The challenge brought me back to finding  out the Heart of Jesus goals for me, seeking Him and not me, taking focus off what I think is important before His original idea. Julie T.
I came to this challenge not really knowing how I was going to be able to adapt, but God had everything planned out. I never dreamed that I would be able to do all that I did in such a little time. Each session that Cindy did was better and God blessed her talks and brought us to tears, conviction, and encouragement. Each pop up speaker was just what was needed on the day that they spoke. If you are feeling down and don't know what to do with your business and if it is worth it, this challenge is for you!! Once handing everything over to God and letting Him take control of the steering wheel, things start to fall into place. The book was an awesome bonus that I will refer to over and over again. I look forward to seeing what God has in store with other challenges during 2020. This is my year to grow!! Orilla C.
Cindy's encouragement and excitement is contagious, and she helps us all feel the same way about the ideas God has put into our hearts! Misty K.
Cindy is an amazing motivator and encourager.  Sis pour through her and flows into those she coaches. Betty E.
I wasn't in the challenge from the start, but I have overcome a huge hurdle!  It's been holding me captive for over a year!  And I have practical steps forward after the challenge! Elizabeth B.
Although was unable to participate this go round my biggest takeaways are from the guests and your lives and your nuggets… I love how you love to pour out all you have into others to not only influence but to also help equip and enable them to learn and try new things … through a variety of avenues ..speakers,,  challenges..etc… many blessings!!! Will definitely be keeping up with you on my journey as well!!! Donna A.
It is NOT to late to jumpstart your year or your business or ministry!
In fact, this set is VERY evergreen.
Work any one of the challenges at any time to troubleshoot your business or ministry.

Use any of these ideas to refresh your business or ministry.

Use this set as a regular retreat to evaluate, dream, troubleshoot, grow, expand your business or ministry.
Want more personalized help? Sure!
We have a crazy offer to add-on personal coaching with me.
In personal coaching, YOU pick what we work on.

Bring your list of questions and we hit them.

You can ask anything me anything.

You have a personal coach to work through the real hindrances and obstacles that are holding you back.
Whether it is technical, spiritual, mindset, relational, or practical implementation, nothing is off limits!
Grab one month or even subscribe to monthly coaching at tremendous savings.
Go ahead.
Invest in YOU!

Invest in YOUR YEAR!

Invest in YOUR Business or Ministry!

Invest in YOUR dream!

Invest In YOUR calling, life purpose and destiny!
Grab the set NOW for our crazy price! Add on coaching.
PLUS! When you do, you can also join our strategy sessions and pop-ups throughout the year that follow up and continue to hold everyone accountable.
Three Options: