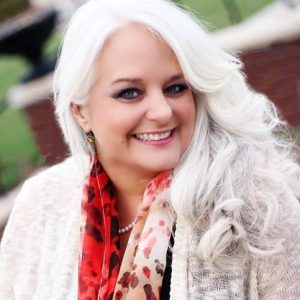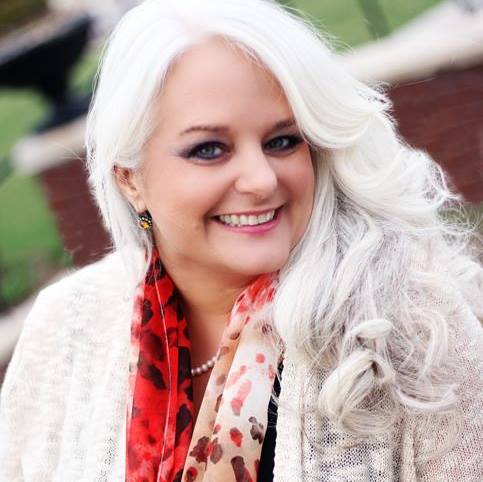 What difference can 1 month make?
What difference taking a challenge with likeminded friends make?
It can change EVERYTHING!
I am Cindy Rushton, your hostess for this challenge as we join together to work on our systems, strategy, stuff, and schedules for ULTIMATE PRODUCTIVITY!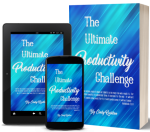 This is it! This is about to be your best year ever! This is the year for massive action.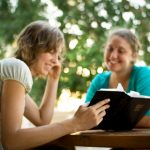 A challenge is not to make you feel guilty about what you have or have not done in the past. A challenge is not to make you stressed about what the future holds.
A challenge is for

right now

, for such a time as this.
This year has already had great moments and very difficult moments. It is what it is. Right?
NOoooooo!
My dear friend. This is YOUR year. This is your challenge!
During this challenge your home, life, homeschool, business or ministry can look radically different. In fact, commit just one hour a day to work on your challenge and you will never be the same. This will be a challenge where we will take massive action. It will be a challenge to stretch yourself and your capabilities. It will be a challenge that is certain to impact and influence every area of your life. It will be a challenge where you make time to do the things that will impact your bottom lines, your influence, your outreach, and your impact for this year and years to come.
Ultimate Productivity Challenge is a DIY Challenge where you will commit to work on your home, life, homeschool, business or ministry every day for one month (you can take longer if you want!).
It may be planning.
It may be brain dumping.
It may be working on your calendar or your schedule.
It may be working on a list of things to do.
It may be rewriting or revising old content or copy.
It may be taking steps to do something very new that takes you outside of your comfort zone.
It may be working on a project that has bottlenecked your progress.
Each day you will take massive action.  As you do, you will post your progress in our group where you will find accountability, encouragement, and great ideas that will take you even further than working on this by yourself.
That is not all!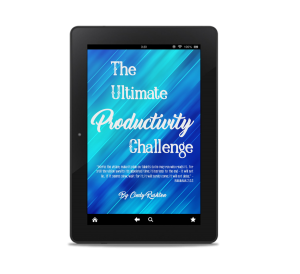 Replays from all of our Sessions
These sessions feature a topic plus we kept recording during the group coaching to help you as you work through your challenges.  You will find support, encouragement, and practical ideas from these amazing sessions. This challenge is FOR YOU. Set aside this time to invest in yourself and your business or ministry.
BONUS Replays from Our Private Pop-up Sessions
This set also includes surprise pop-up sessions on topics that are going to be a big help for you as you work on your challenges. These are only available to our challenge members through access in this set. You will not find them anywhere else.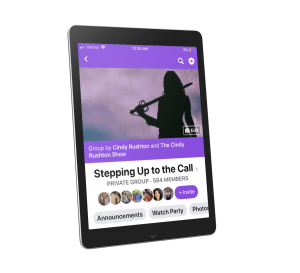 Facebook Group
Get even more support and more awesome ideas on our Facebook Group today. Request to join us today!
PLUS!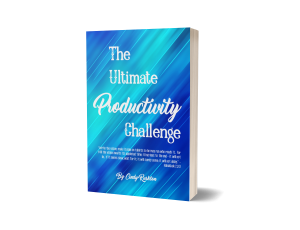 Our NEWEST ACTION GUIDES!
We include several Action Guides with this set. These are truly one of the best resources that I have ever written. I am so proud of them. They are anointed, practical, easy to implement. These Action Guides includes the following topics:
Secrets to Ultimate Productivity
Stuck? Get UP and Get MOVING!
What's Holding You Back???
Pruning to Take Your Business UPLEVEL
Spring Clean Your Commitments!
Getaway and Get a Plan
Get Yourself in Gear
Get the Vision
Get the Dream!
Make Every Day Count!
Reach Your Resolutions IN APRIL
Make Time for What Really Matters
Psst! A Secret to Scheduling Success!
Secrets to Staying Focused (and Productive!)
Organize Your Day
Organize Your Life
Organize Your Business!
Trash, Trinkets or Treasures!
Restoring Balance to Completely Overloaded Lives!
The Ultimate Productivity Challenge Action Guides are set up in a format that you can use for a daily retreat for you, your home, homeschool, business or ministry. They are written as if you are sitting across from me having a cup of tea. If you work through these guides, you will have the success that you are looking for. This year will be completely different for you. You will take massive action!
Well, don't take my word for it, here is what has been said about our challenges:
What makes Cindy special in this day and time is her Anointing to equip and send out people on their own unique mission. If you are seeking real change and empowerment, then having Cindy as your mentor should be one of your first investments. She is at the forefront of a fresh move of the Spirit. I love her and I believe you will too. Kim H.
This challenge has made me stretch myself and ask those hard questions of what I want and where I want to take my ministry.  It's given me focus and purpose for my vision. Lucia C.
Cindy's encouragement and excitement is contagious, and she helps us all feel the same way about the ideas God has put into our hearts! Misty K.
Cindy is an amazing motivator and encourager.  Holy Spirit pours through her and flows into those she coaches. Betty E.
I love how you love to pour out all you have into others to not only influence but to also help equip and enable them to learn and try new things … through a variety of avenues ..speakers,,  challenges..etc… many blessings!!! Will definitely be keeping up with you on my journey as well!!! Donna A.
Join us now! 
Want more personalized help? Sure!
This is where you get extra value!
We have a crazy offer to add-on personal coaching with me.
In personal coaching, YOU pick what we work on.

Bring your list of questions and we hit them.

You can ask anything me anything.

You have a personal coach to work through the real hindrances and obstacles that are holding you back.
Whether it is technical, spiritual, mindset, relational, or practical implementation, nothing is off limits!
Grab one month or even subscribe to monthly coaching at tremendous savings.
Go ahead.
Invest in YOU!

Invest in YOUR YEAR!

Invest in YOUR Business or Ministry!

Invest in YOUR dream!

Invest In YOUR calling, life purpose and destiny!
Grab the set NOW for our crazy price! Add on coaching.
PLUS! When you do, you can also join our strategy sessions and pop-ups throughout the year that follow up and continue to hold everyone accountable.
Save Even More Coaching!