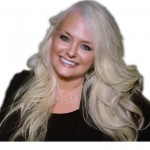 Need to get in touch? It's easy!
If you have a question you would like to see me answer in the mailbag, either leave me a comment OR email me at Cindy@CindyRushton.com . I will answer it as soon as possible.
Have another need? Well, here is how you contact me:
By E-Mail…
We are just a note away! Send us your testimony, questions, comments.
EMAIL: Cindy@CindyRushton.com
By Mail…
Cindy Rushton Ministries
PO Box 637
Baker, FL 32531
By Phone…
Our phone number is private and unlisted. If you want to contact us, contact us by email.
Cindy@CindyRushton.com