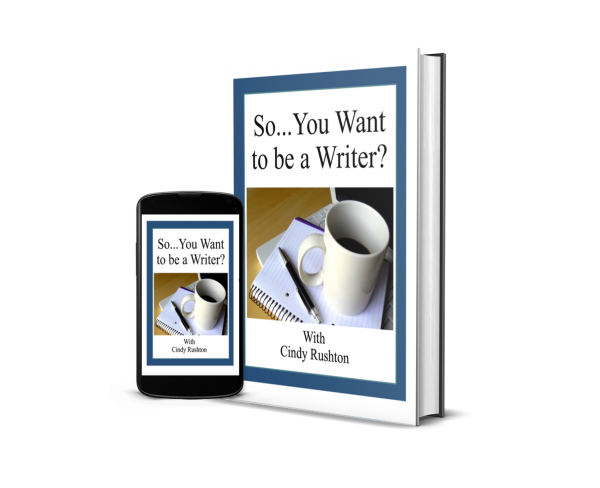 So…my friend, do YOU want to be a writer???
Have a dream to write, yet have NO IDEA where to begin? Ready to step up to the call, but a bit hesitant? This intensive is JUST FOR YOU!
Join Cindy Rushton for a her one-day intensive—at your convenience. This set is certain to help you get started on the right track. Cindy celebrates 33 years of writing this September. She is the author of over 150 published books, thousands of published articles, and hundreds of seminars, retreats, and workshops. She will come alongside of you, encouraging, inspiring, empowering and equipping you to step up to your call. Best of all, she will share her secrets for building a profitable, prolific, productive and very successful business while you write for the glory of God. This seminar is a one-day jam-packed workshop. Just look at the amazing topics that are covered:
You…Yes! YOU can be a Writer Too.
Uncover, Develop, and Share YOUR Message
Write Now!
Secrets to Setting Yourself Apart
Set the Captives Free!
Excited? We are! Well, that is NOT all! This study equips you with: Access to Cindy's replays from the intensive compiled into a Personal Study Set (with the companion Action Guide).
[wp_eStore_buy_now:product_id:97:end]