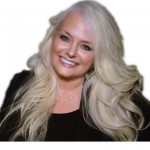 Welcome to our  eStore!
We are pleased to announce that have a full line of eBooks, Mp3 audios, eWorkshops, personal study courses and online studies by Cindy Rushton! Below we have only a portion listed (more coming back VERY SOON so please stay connected!)
Take a look at our resources today. You will LOVE them!
If you need to learn more about each product, just click the name of the product and you will be taken to our full sales letter with all of the details about that product/course. Don't forget to come back to check out even MORE resources that will be added here very soon. Don't miss them!
Our Books
Cindy Rushton is the author of over 100 books. You will love them! Best news! We have been busy bees behind the scenes this year transferring all of her titles into eBook format. These come directly to you in just MINUTES! Check out our full line here!
Our Bundles
Want to save a lot while getting even more? You won't want to miss our bundles! We have created special bundles (sets) which include everything Cindy has written and recorded on a topic into bundles. Check out our current bundles here.
Stay connected! We have EVEN MORE coming soon!
Sign up for our eMail Update List–scroll up and look on the right side-bar. Submit your email. It is safe with us. We will keep you up-to-date on all that we have going on!