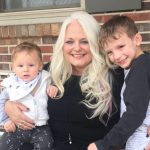 Simplify to Step Up to Your Call
There is something about the New Year. We come into the New Year with high expectations. Of course, often we come into the New Year with A LOT of the Old Year.
We turn the calendar right after the busy of the holidays. Our lives come to a screeching halt after the busyness of the holidays. For many of us that makes the January calendar look one of two ways: beautifully quiet (sometimes "log cabin fever" kinda quiet!!) or still on the frantically busy side to recover from the things missed during the holidays.
Either way, it is time to simplify.
One of the most important things for me as I come into January each year is looking at everything, evaluating everything, and setting up my life and schedule so I can be as successful at reaching my goals, resolutions, and dreams as possible. No one else can do this for me. It has to be very, very intentional. It also has be ruthless. I can't carry everything into every year without scheduling out margin for the new, the great, the purpose-filled, the important.
If I don't let some things go, I will never do the things that I am called to do. Life will just crowd it all out.
There is always a crisis.
There is always work to be done.
There is always a home to clean.
There is even a purse that could be cleaned!
This month beckons us to pull aside and simplify. Simplify commitments by letting go of the things that are past their season or never were intended to be a part of our schedule. Simplify what we are all about so we can step into our calling. Simplify how we do things so we work smarter not harder. Simplify our day so it is filled with the beauty, wonder, and productivity that God has called us to be all about.
This means that we let go of the things that are vying for that time with our spouse. We make sure that we have enough of ourselves in energy, time, and focus so we give them the very best of ourselves.
This means that we let go of anything that is distracting us from the precious moments with our children so we can impart Jesus and His ways to them, so we can teach them diligently so they are prepared for their life calling, and so we can make precious memories that fill the storehouse of their hearts.
This means that we let go of the things that keep us in a frenzy, distracted, exhausted, overburdened, and weary so we can get and stay healthy spirit, soul, and body and bring the very best of ourselves to the world.
This means that we let go of the good so we can grasp onto the very best and fulfill our calling and life purpose.
Are you there?
I have to admit that I am closer today that I was December 31st. I have simplified. Of course, I am still putting things into position for the New Year. I am still not quiet where I want to be.
What I do know is that the things that are moving forward are exciting. They fill me up. They don't just drain me. They don't give me that gnawing feeling that I am not getting around to the most important things. Do you know that feeling?
Do the work. I promise it will be worth it.
If you need help, we are HERE! My community is filled with others just like you. You can join us for amazing friendships with others who have decided that this is the year to Step Up to their Call! Find us here:
https://www.facebook.com/groups/SteppingUpToYourCall/
That is not all! Today we have TWO live sessions that you can join.  Don't miss these fun sessions, EVEN if you are not in business or ministry. I promise that the topics are perfect for you wherever you are on the journey!
Jumpstart 2020
Today – 2PM CT/3PM ET
We have live group sessions each week on Zoom. These sessions will feature a quick topic featuring Cindy Rushton then we will open the mic for group coaching to help you as you work through your challenges. You can bring your questions to the group where our team and fellow group members will help you. You will find support, encouragement, and practical ideas from one another. You will develop relationships that will forever impact your business.
We want for you to join us live for every session, but we also understand the demands of your busy lives. We will have replays available of every session. You can grab the set and join the challenge (It is NOT too late!) at: https://ultimatechristiancommunicatorsconference.com/jump-start-2020-with-the-ultimate-31-day-challenge/
This 31 Day challenge is FOR YOU. Set aside this time for you and your business or ministry.
DETAILS:
Live Monday, January 20 at 3:00 PM ET
Jumpstart 2020 with Cindy Rushton
Zoom Meeting – https://zoom.us/j/612888046
Meeting ID: 612 888 046
Call Only: 16468769923
Meeting ID 612888046
That is not all!
POP UP SESSION FOR EVERYONE!
Don't miss this!
Tonight I am welcoming one of my long-time best friends as a guest for a live webinar that you will not want to miss!
Learning To Lean On The Lord In Your Business
With Lynette Chandler
Is God involved in your business? I mean not your life. I truly mean your business. For the longest time, that was me. I was a Christian who happens to be an entrepreneur. God worked in every aspect of life except in business. There, I'm ashamed to admit, I felt God had little to say other than dishonest scales, do everything unto the Lord that sort of thing. Once I stepped down as CEO and invited Him into that role, things changed in an unbelievable way. This isn't about raking in the money and using God as a genie. Far from it. Join me as I share my experience on how to lean on God in my business to grow it, myself, and more importantly, His Kingdom.
Monday Evening, Jan 20 at 8:00 PM ET
Call in or Webinar with webcam:
Please click the link below to join the webinar:
https://zoom.us/j/344692898
Or iPhone one-tap :
US: +16468769923,,344692898#
Or Telephone:
US: +1 646 876 9923
Webinar ID: 344 692 898
Get to know Lynette Online: https://cindyrushton.com/Lynette (Use Coupon Code: CINDYRUSHTON to save $10 on ANY of her awesome resources!!)
Marked your calendar? I hope so!
I am taking massive action this year. I want you there alongside me as we do big things!
This year is not like others….unless you let it be.
The best way to get unstuck is to hang with people who are doing what you want to do with your life or who are doing things how you want to do things. You are a mighty vessel. You have a beautiful calling on your life. Let's step up and step out this year!
See ya online (LIVE!)!
Cindy