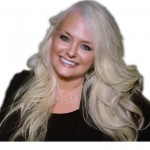 New Year's resolutions are made every year by millions of people.  Unfortunately, many if not most of them are never completed.  If you plan to make a resolution, you may want to set a New Year goal that is not beyond your reach.
Your ultimate New Year's resolution may be to learn a new language or how to dance all forms of ballroom dance.  However, an unreasonable goal is to assume you could do either of those in a short period of time.  Some goals are possible within a month, such as losing five pounds, but learning how to speak fluent Chinese in that amount of time absolutely is not.
It is important for us to plan for the future so we're not aimlessly wandering through life.  Sometimes setting long-range goals can be overwhelming because they're so far out in the future that we doubt if we'll ever meet them.  If there aren't intermediate goals along the way to your ultimate goal, it will be too easy for you to lose focus and give up.
Instead of having just the one, long-range goal, consider having small goals that you can work on – even on a daily basis.  This will help you by allowing you to feel a sense of accomplishment when you meet one of the smaller goals, as well as letting you know you're on the right track to reach your goal.
How do you break down one big goal into several smaller goals?  That all depends upon what your goal is.  You can choose best what you need to do each day to help keep you on track.  Don't let your gaze go too far down the trail that you have laid out for yourself.  If you don't stay focused on the day at hand, you might miss something wonderful along the way.
Remember that reaching a goal is much like going on a journey.  If you're too focused on the destination, you'll miss the beauty along the way.  You can stop along the way and smell the roses rather than speeding along the path you're on and missing them entirely.  By setting smaller goals that you can reach, you'll be moving toward your goal and be much more likely to actually reach it.
Don't give up if things don't work out exactly like you've planned.  Things in life happen that may keep you from reaching a small goal in the time you had hoped.  When things settle back down you can pick up where you left off.  It may take longer to reach your goal than you wanted, but that's no reason to give up.
Give yourself a reward when you've reached a smaller goal, rather than waiting to complete the large goal.  Knowing you'll have a small reward when you have met a goal may be the impetus you need to keep going when you feel discouraged.
When you have a goal in mind, consider the steps you can take.  Set New Year's goals that are not beyond your reach.  Reward yourself when you've reached a small goal and then keep going to the next one.

New Year? Join us for NEW Beginnings! Subscribe to our ezines and don't miss one thing! Scroll back  up, look on the right, sign up today!