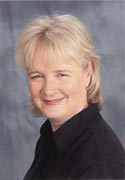 Don't you just love Thanksgiving?  It's the most guilt free holiday of the year.  You don't have to worry about getting the right gifts or whether everything is decorated perfectly. You don't have to wonder whether you made enough cookies or whether the food is on your diet. You have permission and can eat to your heart's content! At times like this, I have to wonder: Have I died and gone to Heaven?!
There is one problem — What happens when everyone rolls away from the table? You stand there in the shadows of mounds of leftovers and the guilt sets in. You really can't wedge in another bite, but you can't bring yourself to throw away all that good food. You know that there are people starving in Bangladesh, but you can't afford the shipping cost to send it to them… What do you do with it?
Here are some ideas from Living-on-a-Dime.com to help you put those leftovers to good use and keep your clean conscience!
1. Mix gravy, cubed turkey and leftover vegetables into a casserole dish. Top with refrigerator biscuits, leftover pie crust or crescent rolls (unbaked). Bake at 350 degrees until the dough is cooked and golden brown.
2. When making pies on Thanksgiving Day, save the extra dough or make extra to use to make pasties.  Roll out discs of dough in whatever size you want and fill with meat, vegetables and leftover potatoes.
3. Don't forget to use your leftover relish dish. Chop and use in salads, soups or casseroles. If you're really sick of the vegetables, chop and freeze to use later.
4. Use leftover mashed potatoes to thicken soups and stews.
5. Make potato pancakes: Add 1 egg and 2 Tbsp. flour to 2 cups mashed potatoes. Make into patties and fry in a pan with margarine.
Pasties
Filling
1 1/2 cups carrots, chopped
1 Tbsp. water
4 Tbsp. butter or margarine
2 chicken bouillon cubes
4 medium potatoes, peeled and diced
1/2 onion, chopped
1/2-1 lb. ground beef, turkey or chicken, cooked
salt and pepper (to taste)
Dough
Use leftover pie crust or use the following recipe:
1 cup shortening
1/4 tsp. salt
3 cups flour
6 Tbsp. water
In a saucepan, simmer the carrots in the water, butter, and chicken bouillon cubes. Add potatoes, onion, meat and salt and pepper. Divide into fourths.  Mix dough ingredients and roll into four 10-inch circles. Put the meat mixture on one side of the dough. Fold the other half of the dough over and seal with fingers or a fork.  Bake 1 hour at 375 degrees.  Serves 4-6.
You can also add other vegetables. This is a good way to use those leftovers, so be creative!
My favorite book!

NOW AN EBOOK!

Dining On A Dime Cookbook: Eat Better, Spend Less! (e-Book version) $19.95  (Click here!)


Without cutting coupons! Unbelievable? It really is possible!

The award winning Dining on a Dime is packed with over 1,200 money saving recipes and tips, kids tips and snack ideas, gift baskets, menus, food storage directions, Cleaning Cents and Pretty for Pennies.

–
Jill Cooper and Tawra Kellam are frugal living experts and the editors of Living-on-a-Dime.com/. As a single mother of two, Jill Cooper started her own business without any capital and paid off $35,000 debt in 5 years on $1,000 a month income. Tawra and her husband paid off $20,000 debt in 5 years on $22,000 a year income. Tawra and Jill teach thousands of readers each month how to save money on their grocery bill and get out of debt.