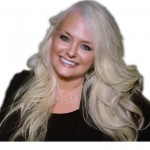 Oh! Anybody else in holiday bliss this week?
We have changed the pace for the week. A nice welcomed break after a very, very productive season. This week, we are cutting back all of our life to just make sweet memories. What about you? Why not make a memory this week? Want to?
Here are a few ideas of things that might make your Christmas special while you make sweet, sweet memories. Ready? Let's dig in…
* Make Christmas gifts and goody baskets… Christmas does not have to break your budget, especially if we will use some of those extra craft supplies around the house to make gifts or goody baskets. A big batch of cookies in a cute basket makes an adorable gift. Give it a try! Great gift…plus you make sweet memories along the way! [Read more…] about Why Not Make a Memory This Week???