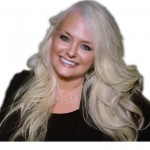 Oh! Anybody else in holiday bliss this week?
We have changed the pace for the week. A nice welcomed break after a very, very productive season. This week, we are cutting back all of our life to just make sweet memories. What about you? Why not make a memory this week? Want to?
Here are a few ideas of things that might make your Christmas special while you make sweet, sweet memories. Ready? Let's dig in…
* Make Christmas gifts and goody baskets… Christmas does not have to break your budget, especially if we will use some of those extra craft supplies around the house to make gifts or goody baskets. A big batch of cookies in a cute basket makes an adorable gift. Give it a try! Great gift…plus you make sweet memories along the way!
* Make Christmas wrapping paper…Have little busy fingers in your family? Why not get those old newspapers or big packages of craft paper and turn your little ones loose to paint or draw on it. Use it for your wrapping paper! Talk about ADORABLE! Grandparents are SURE to love it! And…the children will never forget the fun! Sure chases away the "gimmes" when they can get busy creating for others. Give it a try!
* Scrapbook! Yep! The perfect family memory time! Get that wassail going…put on a batch of homemade cookies…turn on the Christmas music in the background…and get the whole crew busy scrapbooking! We LOVE to Scrapbook! This is the perfect time to make up a Scrapbook of just your past Holiday memories complete with stories from each holiday or work on a fun themed Scrapbook. Use this cozy time of year to make sweet memories!
* Go shopping with your little ones...Carve out time to shop! We have more fun when I have no agendas…no time restraints…and I turn off the cell-phone and other demands. My children LOVE IT! It speaks to their hearts that I enjoy THEM-just being with them. It ties those heart-strings that build memories we will always want to keep. Carve out the time. Take time to go shopping….this week!
* Have a Birthday Party for Jesus for the children of your neighbors and friends…let each child bring a canned food/toy to donate for Christmas.
* Pull out the old family photo albums and tell all of those hilarious family stories… Oh! It is THAT time of year again! My children love, love, love to hear the stories again and again. There is something about them listening in to our stories about how much fun they were as little ones. They love it! Pull out those pics today!
* Take goody baskets for the librarian… troopers… firefighters… church staff… your pastor… or a lonely neighbor! Make your list of people who you want to bless. Get busy making goodies. My mom has always done this–always, as in all my life! She makes so many goodies all Advent. Then, she puts together a full array of goodies and fills a cute basket or gift box with yummy homemade goodies. Such a treat for everyone. We loved this! Even on the thinnest budget, we could remember those that poured into our lives all year long.
* Go caroling…What about caroling at a nursing home? Or a local hospital? What a precious treat!
* Go ride and look at the lights! Yep! One of my sweetest memories of childhood was riding to look at the lights. It is one of our favorite seasonal traditions here!
* Go to see a live nativity. What a perfect way to instill the real meaning of Christmas in the lives of our children. I am amazed that every time I hear the Christmas Story, God teaches me something new. Make time this season to go see a live nativity! Sweet memories and a re-focus on the real meaning of the season!
* Bake Christmas cookies and sample with hot chocolate or hot tea…Oh! I am making myself hungry! And…that is on my calendar for tomorrow! Yummy memories! Get busy cooking together and set aside time to munch over fun holiday movies. Cuddle up for sweet memories!
* Make Christmas decorations. We try to add to our collection of Christmas decorations every year. It is even better when we have homemade ornaments "with a story" for our collection.
* Go visit a nursing home. Sing carols, take homemade cards, paint their fingernails, brush their hair, really talk. Make time to really invest in those that would love and appreciate your time this season.
* Make Christmas cookies for your neighbors…An open house with cookies and wonderful smelling tea is also a nice touch.
Ok! Got ideas? Maybe even more ideas than these? Well, that is just it! This is the perfect time to make sweet memories doing those little things that tend to slip by every other day of the year. Cut the extras. Plan TIME to make sweet, sweet memories!