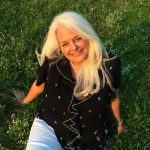 Imagine! A getaway any time you can snag time. You can tune in to Cindy's conferences, workshops, and radio shows while you snuggle up with your favorite cup of tea (OR Coke!) and chocolate!
Oh! Just IMAGINE!
No makeup…
No crowds…
No long walks…
And even your comfy PJ's!
Excited? The Cindy Rushton Show covers it all! And, imagine! You can "retreat" with us as often as you would like (and forever!) as we talk about it all – pursuing the presence of God, living a life of purpose, goal-setting (and reaching!), practical and easy how-to's, motivation, home, family, marriage, singleness, mindset, business, ministry… and so much more! We cover the full gamut of topics that really make a difference in whether you see success or only wish for it.
Don't Miss ONE Show!
Get updates by email when a new show is posted! Just look to the right sidebar and subscribe there totally for FREE!! This is YOUR show!