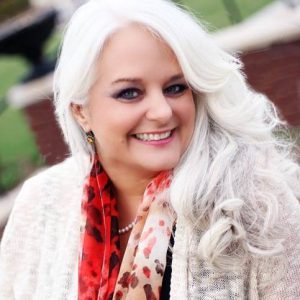 Welcome to Episode 27 of the Cindy Rushton Show! Today we are going to talk about God's plan for you–that Plan A.
Plans…God says in Jeremiah 29:
For I know the thoughts and plans that I have for you, says the Lord, thoughts and plans for welfare and peace and not for evil, to give you hope in your final outcome. Then you will call upon Me, and you will come and pray to Me, and I will hear and heed you. Then you will seek Me, inquire for, and require Me [as a vital necessity] and find Me when you search for Me with all your heart.
The Message says it like this:
I know what I'm doing. I have it all planned out—plans to take care of you, not abandon you, plans to give you the future you hope for. When you call on me, when you come and pray to me, I'll listen. When you come looking for me, you'll find me. Yes, when you get serious about finding me and want it more than anything else, I'll make sure you won't be disappointed. Ever felt that somehow along the journey that you have missed it and you are off plan?
Ever felt that you have messed up and somehow God has changed His mind about using you?
Do things look vastly different than how you imagined that they would be?
Ohhhh! I get it! 
Can I tell you today that God has not changed His mind about His good plans for you and your life?  No. He hasn't. You haven't changed His mind. You never will. You haven't messed up so bad that He has had to rethink your plan in His kingdom. You haven't missed an important turn in the path because you don't see the vision clearly. He hasn't skipped you for someone more qualified, dependable, younger, more talented. He hasn't gotten tired of waiting for you.  Nope. He is beautifully working in and through you to bring about His awesome Plan A for your life!
Had crazy things go on that you are certain disqualify you?
Romans 8:28-30 reminds us:
So we are convinced that every detail of our lives is continually woven together for good, for we are his lovers who have been called to fulfill his designed purpose. For he knew all about us before we were born and he destined us from the beginning to share the likeness of his Son. This means the Son is the oldest among a vast family of brothers and sisters who will become just like him. Having determined our destiny ahead of time, he called us to himself and transferred his perfect righteousness to everyone he called. And those who possess his perfect righteousness he co-glorified with his Son!
Not quite sure you measure up? You are sooo not alone!
Remember Moses? Jacob? Jonah? Jeremiah? Moses? Joshua? Paul? Esther?
YOU are here for such a time as this. Even if it were to demand your entire life, my friend you are called to set captives free, stand in the gap for those who need for you to use your position for their  protection, and faithfully stand for God and His people!  It's your Plan A!
So, today…
I challenge you to rise up!
I challenge you to embrace your calling and life purpose!
I challenge you to dare to prepare!
I challenge you to step Into the hard things—they won't be hard with God there all along the way!
I challenge you to say Yes to His plan A for you!
Well, join me for today's show!
Podcast: Play in new window | Download
Subscribe: Apple Podcasts | Google Podcasts | Spotify | Amazon Music | Pandora | iHeartRadio | Stitcher | Blubrry | Podcast Index | TuneIn | RSS | More
Don't forget to connect with me online too!
• My Website: https://CindyRushton.com
• My Podcast: http://TheCindyRushtonShow.com
• My YouTube Channel: http://CindyRushton.com/YouTube
• Join Our Facebook Group: Stepping Up to the Call Facebook Group: https://www.facebook.com/groups/SteppingUpToYourCall
• Cindy Rushton at Clubhouse and other Social Media