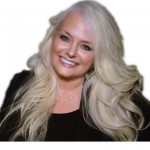 Don't you LOVE the internet? I just love how it can bring us together mom-to-mom…friend-to-friend…desktop-to-desktop from all around the world. That is exactly what we purpose to do with our online events.
And…we have some of the very best events, podcasts, classes, and even group coaching courses!
Imagine! A getaway online! You can tune in to our conferences, mini-workshops, and radio shows while you snuggle up with your favorite cup of tea (OR Coke!) and chocolate! Oh! Just IMAGINE! No traveling…no hotel stays… no gas bills… no makeup…no crowds…no long walks…and you can even show up in your comfy PJ's and bed-head if you want!!
Excited? Well, you won't want to miss ANY of our big events. We host them regularly on the most amazing topics–all topics family, business, and personal growth! We make them affordable for every budget–what budget cannot afford our free passes for those of you who join us live??? Right! You can be my guest! Does that fit your budget? I thought so!
And, that is not all! If you want in-depth teaching or coaching, you will LOVE those options as well!
Wondering how to connect?
First thing…
Sign up for my email updates–> upper right corner of this site.
Look for upcoming events! First, peek on my calendar to see what is going on right now. Also, come back regularly. We will let you know all about them!
I suspect that they will fill your cup to overflowing. Don't miss them!
Our NEW Schedule:
Want to join us? Stay connected! Sign up for our updates (upper right-sidebar)!