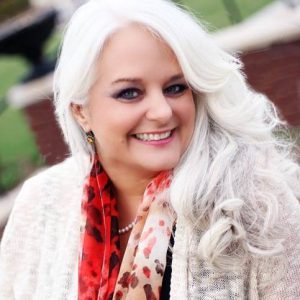 Welcome to the Cindy Rushton Show!
This episode is packed full of practical ideas that can help you to build your business to six-figures through tiny (and doable) products, easy funnels, and multiple streams of income. If you have sat back perplexed about how to make it all pull together to work for you, this is your show!
I am so excited about today's show—I have a treat for you guys today! Today, I am excited to be welcoming my sweet friend Cindy Bidar. Cindy is the author and producer of Six-Figure System, countless courses, and her website CindyBidar.com. I am excited for you guys to get to know her today on our show. We will go back in time with Cindy to 2011, when she quit her full time corporate job to live the life of her dreams!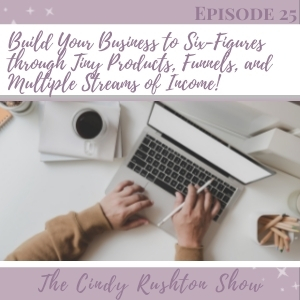 Today, we are going to talk about:
How to take a leap into our dreams from right where we are
How do we find our ideal clients and connect with them?
How do we build relevant traffic and convert that traffic into sales?
How do we create and sell digital products that our tribe will love (and that we can make this thing work?)?
That is not all! We discuss Cindy's method for creating funnels, scaling our business, and creating multi streams of income without killing ourselves!
Did I say that this is a show you will not want to miss? For now, grab a big cup of tea and join us! You will be fired and inspired. Let's jump in!
Podcast: Play in new window | Download
Subscribe: Apple Podcasts | Google Podcasts | Spotify | Amazon Music | Pandora | iHeartRadio | Stitcher | Blubrry | Podcast Index | TuneIn | RSS | More
If you are wanting to peek at her website while we are talking, check it out here: https://CindyRushton.com/CB