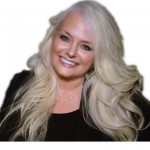 Once upon a time when podcasting was new, Cindy Rushton jumped in and began her first online radio show, Mom-to-Mom Radio Show. That show was immediately a beloved show–with topics ranging from home to homeschool to home business to homemaking and all topics in between. If that was not enough, Cindy also hosted several other shows that were for the writer, family in business, entrepreneur or minister–she shared topics such as success, leadership, life purpose, goal-setting (and reaching!), practical and easy how-to's, motivation, and so much more!
Imagine all of that in ONE amazing show!
Yep! Cindy now hosts The Cindy Rushton Show. Don't miss even one show!
The Cindy Rushton Show
Empowering and Equipping You to Reach the World with Your Message!
I love talking about... Calling and Life Purpose! Biz and Ministry Life! Content and Course Creation! Pursuing the Presence of God! Principles of Leadership and Success! Entrepreneurial Mindset! Prepping for Your Next Step! Beloved Identity! Victorious Living! Developing Your Message! Taking Massive Action! Grasping on to God-crazy Dreams!
Just pick ONE episode and you will see why Cindy has become such a popular radio show host! Each show is hosted online live and available on demand either by audio or video. Here are details so you can subscribe so you won't miss even one show….
Check Out Our Most Recent
Binge-Worthy Content!