Podcast: Play in new window | Download
Subscribe: Apple Podcasts | Google Podcasts | Spotify | Amazon Music | Pandora | iHeartRadio | Stitcher | Blubrry | Podcast Index | TuneIn | RSS | More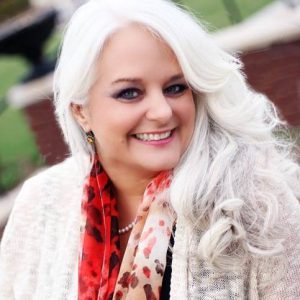 Join us LIVE as Tyler Krause of Conversion First Marketing is my guest.
In today's show, we welcome Tyler who wears the hats of husband, dad, worship leader, SEO expert, marketing expert, and biz owner of Conversion First Marketing. We will be talking about business, ministry, websites, SEO, values, and even great books that you cannot miss. 🙂
Let's Talk about Business, Ministry, Websites, and SEO with Tyler Krause!
Podcast: Play in new window | Download
Subscribe: Apple Podcasts | Google Podcasts | Spotify | Amazon Music | Pandora | iHeartRadio | Stitcher | Blubrry | Podcast Index | TuneIn | RSS | More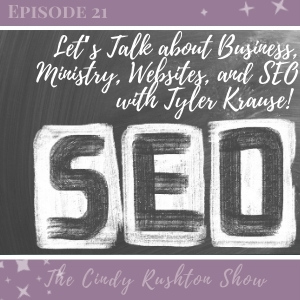 In our show, Tyler shares how he took the leap into business and how that leap took him into SEO and SEO First Web Design. Tyler graciously welcomes us into his business and shares his big secret—wrapping his business, his culture, and life around his own personal core values. He explains why they are important to his success and to the success of any business.
If you think that is enough, oh we talk about the importance of a commitment to personal growth, how he makes the most of each book that he reads, and his big secret to conversion on his own website and all that his company designs.
This is a show that is a keeper! Grab a big cup of tea…your journal. This show will transform your business or ministry!
Connect with Tyler:
https://www.ConversionFirstMarketing.com
Don't forget to connect with me online too!
• My Website: https://www.CindyRushton.com
• My Podcast: http://TheCindyRushtonShow.com
• My YouTube Channel: http://CindyRushton.com/YouTube
• Join Our Facebook Group: Stepping Up to the Call Facebook Group: https://www.facebook.com/groups/SteppingUpToYourCall
• Cindy Rushton at Clubhouse and other Social Media