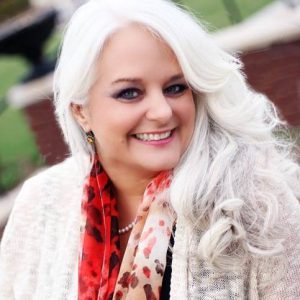 Welcome to Episode 18! I am Cindy Rushton and I am so glad that you are joining me for this new show. I am ESPECIALLY glad that you are joining me for this show. Let me ask you…
• What would it look like to work less and make more money…in a pandemic?
• What would your life look like if you made your income working ONLY in your zone of genius?
• What if you only did the things that you are put on this earth to do and said "No" to everything else?
• What if you could do what you are most called to do in this world?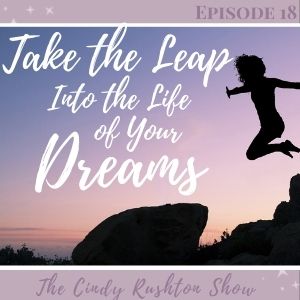 Today I want to welcome my long-time friend, coach, mentor Cliff Ravenscraft to The Cindy Rushton Show.
In this power-packed show, we talk about:
• Refocusing to take the next step
• Transitioning in what we are here for!
• How much can and should you charge?
• Living a life of balance in the midst of biz-life and ministry-life?
• How to create change in our lives that LASTS!
• Transitioning purpose.
• Rebranding and taking the leap!
And…
• Taking our message, business, and life to the next level so we can live the life of our dreams and do the work that we feel most called to do in this world.
Stories show us how principles look in our everyday life. In this show, Cliff Ravenscraft shares his story to show us how our message is birthed in our every day life and how it can lead us to the life of our dreams and the "work" that we are called to do her in our sphere of influence.
"It is not how hard you work. It is how hard you work on yourself!"
Cliff shows us how to find true transformation through taking action on the things that really make a difference. He also helps us to slow down and embrace solitude.
"Find a quiet place to break away from the noise and distraction of the world—and, even if it is only 5 minutes, sit, be quiet, and do everything you can to escape the normal thoughts and rest."
Just grab a big cup of tea and settle in for some time to be encouraged, empowered, and equipped to live the life of your dreams and do the work you are most called to do! This is a keeper!
Podcast: Play in new window | Download
Subscribe: Apple Podcasts | Google Podcasts | Spotify | Amazon Music | Pandora | iHeartRadio | Stitcher | Blubrry | Podcast Index | TuneIn | RSS | More
Want to connect with Cliff?
• Cliff's Website: https://www.CliffRavenscraft.com
• The Cliff Ravenscraft Show: https://mindsetanswerman.com/category/pam
• CliffEOTC at Clubhouse and other Social Media!
Connect with me online!
• My Website: https://www.CindyRushton.com
• My Podcast: http://TheCindyRushtonShow.com
• My YouTube Channel:  http://www.CindyRushton.com/YouTube
• Join Our Facebook Group: Stepping Up to the Call Facebook Group:  https://www.facebook.com/groups/SteppingUpToYourCall
• Cindy Rushton at Clubhouse and other Social Media