Podcast: Play in new window | Download
Subscribe: Apple Podcasts | Google Podcasts | Spotify | Amazon Music | Pandora | iHeartRadio | Stitcher | Blubrry | Podcast Index | TuneIn | RSS | More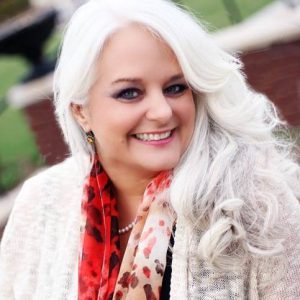 Welcome to our NEW show! This week, I am so excited to be welcoming my dear friend Benecia Ponder as she shares her story of overcoming a serious setback where she lost her physical vision due to a brain tumor. Her story is certain to fire and inspire you.
So…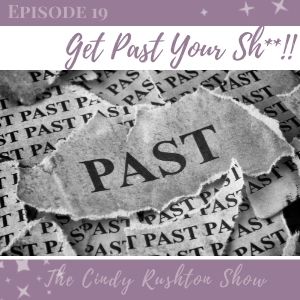 Have you wondered if God could really use YOU to fulfill your calling?
Have you struggled with obstacles and wondered how you could truly overcome that BIG one?
Do you ever struggle with vision—not necessarily physical vision but vision of your identity, calling, and purpose?
Well, this is YOUR show!
Join us as we record our podcast with the amazing Benecia Ponder! She is my guest for our podcast and you can learn from this powerhouse! She is going to share about how to get past your lids and limitations that may be holding you back.
Benecia is one of the 19 writers who share their story in Kelly McCausey's newest book, "Get Past Your Sh*t" that can be found here: https://cindyrushton.com/GetPastYourSh**
Benecia shares how she got overcome her own limitations so she could live out her calling and life purpose. Tune in. This show is a keeper! Let's dig in…
Podcast: Play in new window | Download
Subscribe: Apple Podcasts | Google Podcasts | Spotify | Amazon Music | Pandora | iHeartRadio | Stitcher | Blubrry | Podcast Index | TuneIn | RSS | More
Connect with Benecia online at: http://www.InspirationalAuthors.com
Grab the Book here: https://cindyrushton.com/GetPastYourSh**
Follow her on all Social Media!
And…don't forget to subscribe to our channel here so you can stay connected!
Don't forget to connect with me online too!
• My Website: https://CindyRushton.com
• My Podcast: http://TheCindyRushtonShow.com
• My YouTube Channel:  http://www.CindyRushton.com/YouTube
• Join Our Facebook Group: Stepping Up to the Call Facebook Group:  https://www.facebook.com/groups/SteppingUpToYourCall
• Cindy Rushton at Clubhouse and other Social Media