Podcast: Play in new window | Download
Subscribe: Apple Podcasts | Google Podcasts | Spotify | Amazon Music | Pandora | iHeartRadio | Stitcher | Blubrry | Podcast Index | TuneIn | RSS | More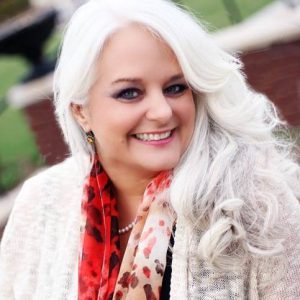 Join us as we welcome Mike Morawski from MyCoreIntentions.com to Episode 23 of our show!
We are going to talk about success, failure, and success again! 
This show is going to fire you up and help you to break free from anything holding you back from living out your life purpose!
Michael "Mike" Morawski is a 30+ year real estate investment veteran. He has controlled over $285,000,000 in real estate transactions. Yes, you read right—$285 million.  Mike is an entrepreneur, author, real estate trainer, public speaker, and personal coach with a strong, personal resilience, and deep desire to help others live an extraordinary life. He has coached hundreds of real estate investors to fulfill their dreams.   
Mike has an amazing story that I believe will inspire you as much as it has inspired me. He is the guy who is the picture of success—his story is one of going from the summit of success to the depths of what we all fear as failure…And…back again! It is simply beautiful!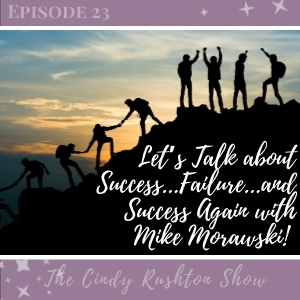 It was in the depths of what he thought was failure that God brought Mike back around to who he really is and what he is here for. Not only did God do an incredible work in Mike and his life, but He shifted everything in Mike's life to help him live out his life purpose. Now, Mike has an incredible business, MyCoreIntentions, which powerfully comes alongside of entrepreneurs educating and inspiring toward greatness. He has an awesome podcast (Insider Secrets Podcast), a blog, a whole library of videos (realtor friends and investor friends will LOVE his videos!!), and a huge list of powerful resources that you will want to check out! He offers top-notch training through his bootcamps, courses, coaching, and summits. I think what really resonated with me was Mike's passion for helping people search for their significance through our passion and our purpose (what you are here for). He is certain to inspire you and show you how to get around living for your life purpose. In fact, in this show we talk about it all:
What to do when you tune out God's protection and find yourself at rock bottom
How to get started discovering who you are, what you are made for, and why you are here!
How to break free and live life by purpose.
How to overcome the obstacles that trip you up and reach for success.
My sweet friend, success is one thing however success after losing it all is quite another thing. Grab a BIG cup of tea. You will not want to miss even one moment of this show today!
"If you can master the repetitious boredom of a fundamental task, you will be very successful. Mike Morawski"
Podcast: Play in new window | Download
Subscribe: Apple Podcasts | Google Podcasts | Spotify | Amazon Music | Pandora | iHeartRadio | Stitcher | Blubrry | Podcast Index | TuneIn | RSS | More
Show Links:
See Mike Morawski online at: MyCoreIntentions.com
Download Your Free Copy of Mike's book, Exit Plan:
http://www.MyCoreIntentions.com/ExitPlan
My Podcast with Tyler Krause
https://cindyrushton.com/CindyRushtonShow/blog/episode-21-lets-talk-about-business-ministry-websites-and-seo-with-tyler-krauss/
Don't forget to connect with me online too!
• My Website: https://CindyRushton.com
• My Podcast: http://TheCindyRushtonShow.com
• My YouTube Channel: http://CindyRushton.com/YouTube
• Join Our Facebook Group: Stepping Up to the Call Facebook Group:  https://www.facebook.com/groups/SteppingUpToYourCall
• Cindy Rushton at Clubhouse and other Social Media