Podcast: Play in new window | Download
Subscribe: Apple Podcasts | Google Podcasts | Spotify | Amazon Music | Pandora | iHeartRadio | Stitcher | Blubrry | Podcast Index | TuneIn | RSS | More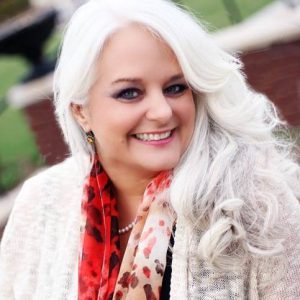 Welcome to Our NEW Show! I am Cindy Rushton and it is time for Episode 14. This one is right on time. Just grab your cup of coffee and join us for a fun show!
My friend, we are not created for isolation, but relationship.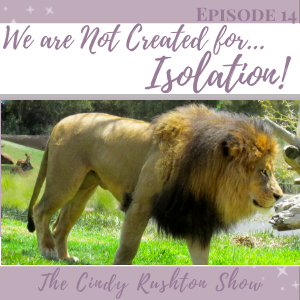 Notice the battle waging?
Notice how the governmental solutions of our day are calling for and causing isolation to just "protect" people oneself?
Notice the spiritual fruit behind everything this year—division, contention, disunity…even prejudice and hatred?
Our answer to crisis is never isolation. It might include the discipline of solitude where we pull back in discipline to seek God, His presence, and His Word. That is very different than where we have been this year.
Look around the world at what has happened in this crisis, it's isolation the classic results from isolation—division, suspicion, alienation, disunity, fear, instability, insecurity, and chaos.
Our churches are closed.
Our social interactions are interrupted.
Our voice is censored.
Our connections are strained or broken.
I hear God calling His children to reconnect. You are part of family—you have a role. You are part of a body—you have a part to do. You are part of a vine—you are intended to stay connected so you can operate on the sustenance He provides and bear fruit with the whole.
You are not intended for isolation.
Oh! Let's dig in to this episode…
Podcast: Play in new window | Download
Subscribe: Apple Podcasts | Google Podcasts | Spotify | Amazon Music | Pandora | iHeartRadio | Stitcher | Blubrry | Podcast Index | TuneIn | RSS | More
LINKS TO FIND EVERYTHING ONLINE:
My website: CindyRushton.com
The Cindy Rushton Show: TheCindyRushtonShow.com
Our Jumpstart 2021 31 Day Challenge – Prep for Your Next Step! https://CindyRushton.com/jumpstart-2021