Podcast: Play in new window | Download
Subscribe: Apple Podcasts | Google Podcasts | Spotify | Amazon Music | Pandora | iHeartRadio | Stitcher | Blubrry | Podcast Index | TuneIn | RSS | More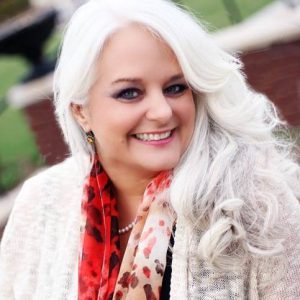 Hi! I am Cindy and I want to welcome you to Episode 5 of The Cindy Rushton Show! I am so glad that you are here!
Can I ask you something personal?
Do you struggle with your own abilities? Your own weaknesses? Your own lack?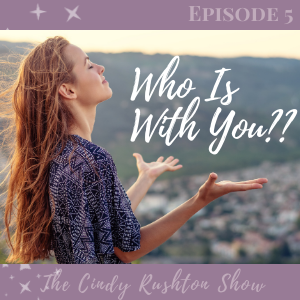 I have amazing news for you today!
So many of us struggle when stepping into our calling because we are so afraid that we will mess up or that we are not equipped to do what we hear God calling us to do.
We question if we are the right person. It reminds me of Moses when God was calling him at the burning bush (Exodus 3). Remember his response?
Who am I???
Yep. That is where I got the theme for this series. 🙂 Don't stop there. What was God's response?
I will be with you.
I am with you!
My sweet friend, God is with you! God is a "with-you" God. His whole story is of His plan for bridging the gap so He could be with you as you bear His image, prepare for your calling, and live out your life purpose.
The Great I AM is with you!
Well…just listen to today's episode! Today, I welcome you to Episode 5: WHO ARE YOU??? WHO IS WITH YOU?
Podcast: Play in new window | Download
Subscribe: Apple Podcasts | Google Podcasts | Spotify | Amazon Music | Pandora | iHeartRadio | Stitcher | Blubrry | Podcast Index | TuneIn | RSS | More
Want to be sure you don't miss these recordings? This series is part of a bigger series you will not want to miss. Just hop over to
CindyRushton.com
, my home on the web, and be sure you are on my mailing list. I will send you updates on this and a bigger series on this topic where we will really dig deeper. When you do, you ALSO get a fun gift – my new video called
THE POWER OF AN HOUR.
Grab it today!
If you missed the other episodes, they are in our archives: http://www.TheCindyRushtonShow.com
If you LOVE YouTube, you can also access these recordings here at my YouTube Channel. Be sure to subscribe so you are notified just as soon as new videos are posted! And…share us with a friend today! Find us here: http://www.CindyRushton.com/YouTube
Links: