Podcast: Play in new window | Download
Subscribe: Apple Podcasts | Google Podcasts | Spotify | Amazon Music | Pandora | iHeartRadio | Stitcher | Blubrry | Podcast Index | TuneIn | RSS | More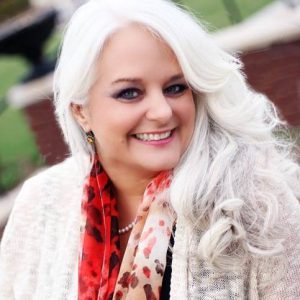 Welcome to Episode 6 of The Cindy Rushton Show! I am so glad that you are here! Today, we are going to dig into the topic: What is In Your Hand? Sound like an interesting topic? Well, let me ask you a big question…
Ever struggle with whether you are "enough" or prepared for your calling or missing something vital for success?
My sweet friend, you are NOT alone!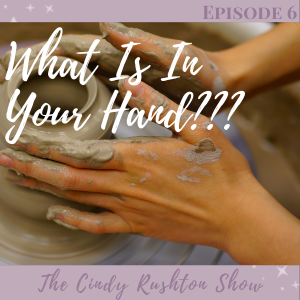 I really believe that we all will wonder about this from time-to-time. Even great men and women throughout history grappled with their qualifications for their calling and life purpose.
Just think about Moses when God was calling him at the burning bush (Exodus 3). Remember his response?
Who am I???

What if they don't listen to ME?

What if they don't believe that you appeared to me?
Remember God's response?
What is that in your hand? Ok….It was just a staff…a stick!
Soak that in.
Do you remember what God did with that one staff? That one stick? Oh! Look that one up. It is so good.
Today…let's stop for a moment to think about WHAT IS IN YOUR HAND?
Do you know that is your secret to success?
Do you know that is where you start?
Do you know that will be exactly what God uses to reach your tribe…to minister to those on your heart…to build your business…to share your passion…so, what is in YOUR hand?
Well, that is our topic today—just listen to today's episode!
Podcast: Play in new window | Download
Subscribe: Apple Podcasts | Google Podcasts | Spotify | Amazon Music | Pandora | iHeartRadio | Stitcher | Blubrry | Podcast Index | TuneIn | RSS | More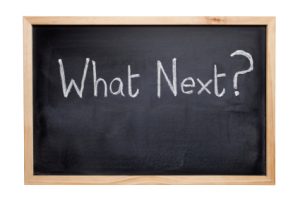 Want to be sure you don't miss these recordings? This series is part of a bigger series you will not want to miss. Just hop over to CindyRushton.com, my home on the web, and be sure you are on my mailing list. I will send you updates on this and a bigger series on this topic where we will really dig deeper. When you do, you ALSO get a fun gift – my new video called THE POWER OF AN HOUR. Grab it today!
If you missed the other episodes, they are in our archives: http://www.TheCindyRushtonShow.com
If you LOVE YouTube, you can also access these recordings here at my YouTube Channel. Be sure to subscribe so you are notified just as soon as new videos are posted! And…share us with a friend today! Find us here: http://www.CindyRushton.com/YouTube
Links: