Podcast: Play in new window | Download
Subscribe: Apple Podcasts | Google Podcasts | Spotify | Amazon Music | Pandora | iHeartRadio | Stitcher | Blubrry | Podcast Index | TuneIn | RSS | More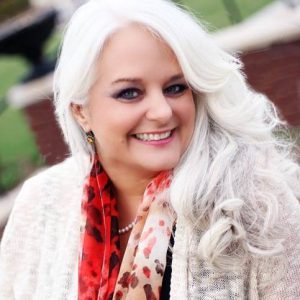 Satan is a counterfeit.
He is a copycat. He always tries to present us with a counterfeit to God's real thing. It always comes with serious ramifications. 
His ways are intended to be a distraction, detour, derailment from the real thing.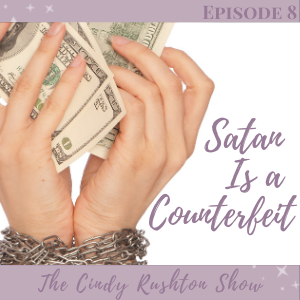 It's one of his works. It's his way of doing things. It is part of his plan to keep you away from that godly relationship that God has planned for you, to keep you away from your calling, life purpose, dreams, and destiny, to block your provision, and to keep you sick and unable to step into your calling. It's part of his plan to keep you so focused on yourself, your weaknesses, and your desires that you miss the real you, your deepest passions, and your real identity. 
It's all counterfeit.
It's all a big swap. 
It's all a defrauding. 
It's all his ultimate theft. 

Today is the day to call out this thief. Today is the day to recognize the theft. Today is the day to go into the courts of heaven to your Heavenly Father Who judges all things fairly. He cares for you and what is yours. He will rule on your behalf. He will stop and punish the thief. He will bring justice as bright and shining as the noon day. He will require the enemy to repay you seven-fold. 
You are God's beloved. Your identity as His child gives you privileges and position. You have access to positioning, possessions, provision, power, and purpose from God—not anything less, not any substitutes, not any counterfeits. 

Well, that is our topic today—just listen to today's episode!
Podcast: Play in new window | Download
Subscribe: Apple Podcasts | Google Podcasts | Spotify | Amazon Music | Pandora | iHeartRadio | Stitcher | Blubrry | Podcast Index | TuneIn | RSS | More
Want to be sure you don't miss these recordings? This series is part of a bigger series you will not want to miss. Just hop over to CindyRushton.com, my home on the web, and be sure you are on my mailing list. I will send you updates on this and a bigger series on this topic where we will really dig deeper. When you do, you ALSO get a fun gift – my new video called THE POWER OF AN HOUR. Grab it today!
If you missed the other episodes, they are in our archives: http://TheCindyRushtonShow.com
If you LOVE YouTube, you can also access these recordings here at my YouTube Channel. Be sure to subscribe so you are notified just as soon as new videos are posted! And…share us with a friend today! Find us here: http://www.CindyRushton.com/YouTube
Links: