Podcast: Play in new window | Download
Subscribe: Apple Podcasts | Google Podcasts | Spotify | Amazon Music | Pandora | iHeartRadio | Stitcher | Blubrry | Podcast Index | TuneIn | RSS | More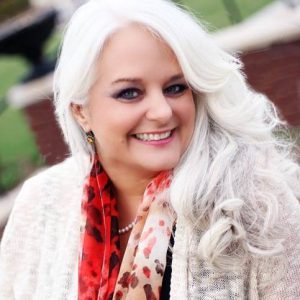 Wondering what in the world is going on? Wondering where God is when all of these crazy things are going on? Wondering why He is seemingly silent?
Oh my beloved, nothing is happening right now outside of our Heavenly Father's full attention. Nothing is catching Him off guard.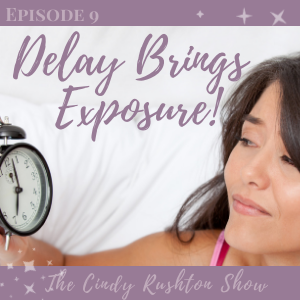 He has not left you.
He will not fail you.
He will not forsake you.
Everything in your life concerns Him.
He is not only aware, but He forewarned us of these days. He wants for you to live in peace and confidence when difficulties come into your life. He gives us His Word so we can stand strong in the midst of life's struggles, life's crisis situations, life's losses, and even life's tribulations.
His Word offers us absolute certainty in these uncertain times.
The good news is that the delay has a purpose, a very good purpose! The good news is that the delay is bringing about the things that God has promised through the ages. The good news is that the delay is not about judgment or wrath or disengagement by God. In fact, the delay is not taking God by surprise. You can know what is going on!
Well, that is our topic today—just listen to today's episode!
Podcast: Play in new window | Download
Subscribe: Apple Podcasts | Google Podcasts | Spotify | Amazon Music | Pandora | iHeartRadio | Stitcher | Blubrry | Podcast Index | TuneIn | RSS | More
Want to be sure you don't miss these recordings? This series is part of a bigger series you will not want to miss. Just hop over to CindyRushton.com, my home on the web, and be sure you are on my mailing list. I will send you updates on this and a bigger series on this topic where we will really dig deeper. When you do, you ALSO get a fun gift – my new video called THE POWER OF AN HOUR. Grab it today!
If you missed the other episodes, they are in our archives: http://www.TheCindyRushtonShow.com
If you LOVE YouTube, you can also access these recordings here at my YouTube Channel. Be sure to subscribe so you are notified just as soon as new videos are posted! And…share us with a friend today! Find us here: http://www.CindyRushton.com/YouTube
Links:
My Website: http://www.CindyRushton.com
Our Show Page: http://www.TheCindyRushtonShow.com
YouTube: http://www.Cindyrushton.com/YouTube
Subscribe to my Email List (and Receive My New Workshop: The Power of an Hour!): http://CindyRushton.com/StayConnected