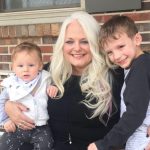 Got more month than money? Want to make the most of your money? Want to build a legacy for your children to follow? I have some secrets that just might help. Let's dig in…
==> Cut eating out! Even eating out as frugally ast you can adds up. If you must be out, take sandwiches or snacks along. Otherwise, make a commitment to be home for meals.
==> Cut soft-drinks and juice! Drink water! No only is it better for your health. It is much better for your pocket-book.
==> Got room for a flower bed? Flower pot? Grow a mini-garden! Grow a few vegetables. Not only is it yummy and more healthy, but it will help your budget.
==> You may not LIKE It… [Read more…] about Secrets to Making the Most of Your Money with Cindy Rushton