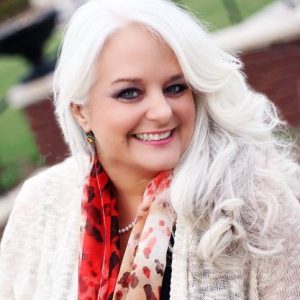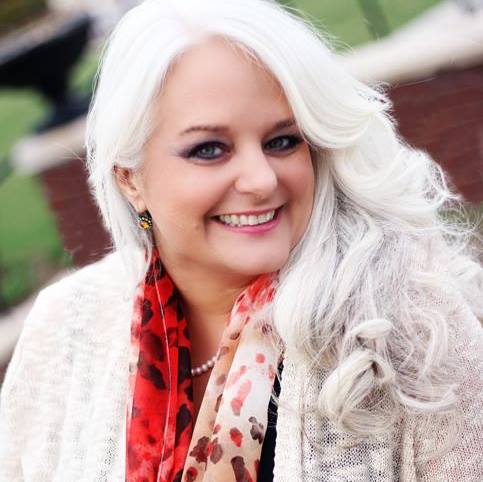 Thank you for grabbing our Making the Charlotte Mason Approach Easy Bundle! This is one of my all-time favorite sets. Even looking at it today brings back a flurry of sweet memories through the years with my children as they learned the skills, mechanics, and most of all LOVE for writing.
Ready to dig in?  Super! Here are your links:
Introducing Charlotte Mason!
10 Things That I Learned from Charlotte Mason that Made Homeschooling Great!
Download by Mp3
Session 2: Developing Your Own Philosophy of Education With Kerry Beck and Cindy Rushton
Sorting out all of the options and developing an approach that works for YOUR FAMILY!
Download by Mp3
Session 3: Education is an Atmosphere, a Discipline, a Life with Cindy Rushton
Try a Balance Approach To Home Education
Download by https://www.cindysdesktop.com/wp-content/uploads/2007/charlottemason/Session3-Seminar.mp3
Session 4: Real Life! The Perfect Curriculum for an Excellent Education With Steve Beck
Equip your children with a full education! Help them learn
business, real life, and practical skills for life.
Part One–Download by Mp3
https://www.cindysdesktop.com/wp-content/uploads/2007/charlottemason/Session4-Seminar.mp3
Questions and Answers–Download by Mp3
https://www.cindysdesktop.com/wp-content/uploads/2007/charlottemason/Session4-QA.mp3
Session 5: Quick Tips for Teaching Charlotte Mason Style Across the Curriculum With Cindy Rushton
Practical ideas for applying Charlotte Mason's Approach to every subject. Gear up to teach Monday!
Download by Mp3…
https://www.cindysdesktop.com/wp-content/uploads/2007/charlottemason/Session5-Seminar.mp3
Session 6: Twaddle Free Education! Using Living Books for Learning With Terri Johnson
Super tips for using living books as your core curriculum
Download by Mp3
https://www.cindysdesktop.com/wp-content/uploads/2007/charlottemason/Session6-Seminar.mp3
Session 7: Ideas for Making Writing Fun and Easy
With Cindy Rushton and her dear friends–Kimm, Katie, and Niki from Hands of Child
Join us Mom-to-Mom with gals who really know how to make writing fun and easy EVEN for your most reluctant writers!
Part One–Download by Mp3
https://www.cindysdesktop.com/wp-content/uploads/2007/charlottemason/Session7-PartOne.mp3
Part Two–Download by Mp3
https://www.cindysdesktop.com/wp-content/uploads/2007/charlottemason/Session7-PartTwo.mp3
Session 8: What a Charlotte Mason Home Looks Like with Cindy Rushton
Peek inside Cindy's home through the years. Glean ideas for putting it all together for your family Monday morning!
Download by Mp3
https://www.cindysdesktop.com/wp-content/uploads/2007/charlottemason/Session8.mp3
Session 9: Education is a Life…Even for MOM With Cindy Rushton
Straight from the heart–taking care of mom!
Download by Mp3
https://www.cindysdesktop.com/wp-content/uploads/2007/charlottemason/Session9-Seminar.mp3
That is not all! Cindy's Best-selling Book!
A Charlotte Mason Primer–Ebook
Want a great basic book to help you jump right into homeschooling OR into implementing the Charlotte Mason Approach? This is it! Whether you need help learning how to teach the various subjects…you are encountering a rough spot in homeschooling… or you would like to learn how to use the time tested ideas of Charlotte Mason, this book will be one of your favorites. Written in the typical style of Cindy Rushton, this book includes practical information on the basics of the Charlotte Mason Approach…how to teach all of the subjects in an easy way…how to implement the various aspects of her philosophy in an easy way…and an idea of a typical (ha!) school day in a Charlotte Mason Homeschool… PLUS! An extensive list of recommended resources! Recently revised! You will love the new book.   Download Link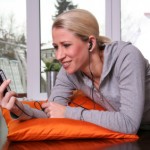 Bonus Gifts!
Taking Care of Mom Audio with Cindy Rushton
Do you ever find yourself overwhelmed by the tremendous calling of womanhood? Do you consider this one of the most demanding, yet rewarding roles you will ever fill…yet that send shivers down your spine? Join Cindy as she exhorts you in this high calling. Join us as Cindy ministers encouragement and direction straight from the Word of God to your heart, soul, and mind
Download by Mp3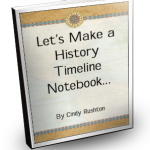 Let's Make a History Timeline Notebook E-Book and Audio by Cindy Rushton
Ready for a fun and easy way to give your children a flow of history while introducing them to great people? Need a little help in pulling together your history studies? Ready to teach History The EASY WAY???  Join Cindy as she shares some great tips for the basics of teaching History The EASY WAY while showing you how to make your own history timeline notebooks! Cindy will show you how to set up a basic timeline notebook while you try your hand setting up YOUR OWN pages! Cindy will give you some cute ideas for making your own timeline figures by using the resources that you have already. This workshop goes beyond being a make-it-take-it workshop to also include very practical how-to's  and ideas that are sure to help you make history lessons doable AND easy! If you are needing a bit of help for planning your lessons, breathing more life into your studies, or just knowing how to document what your children are learning, this is an ebook you won't want to miss! Plus! It is FREE with your ticket to this event!
Download Here: https://www.cindyrushton.com/htlnb0524.html
Let's Try Notebooking! Audio with Cindy Rushton
Need ideas for encouraging your young writers and QUICK? Ready for a FUN way to encourage your most reluctant writer to write AND like it??? This fun-filled, hands-on workshop is one that you simply CANNOT miss!! Cindy Rushton, who has become known through the years as THE BINDER QUEEN, uses Notebooking for EVERYTHING! She will show you how to begin whether your child is a toddler or the most skeptical high schoolers. This workshop is sure to light a fire that will equip YOU to help your children deepen their studies and document learning all along the way! TOPICS FOR THIS WORKSHOP INCLUDE: Hey! Do I Have A Chance At This??; Why On Earth Notebook???; Down to the Nitty Gritty…WHAT Do I Need and HOW Do I Do It?; Step-by-Step Through Notebooking; Scrapbooking! YES! You CAN Have Fun Homeschooling; Hey? What is Legal? What All Goes Into A Notebook???; Developing FUN Studies That Teach and Inspire!!; Copywork…Answers to ALL of Your Questions; Taking the Writer From Reluctant to Researching; Ideas, Ideas, Ideas, There's Gotta Be One for You; PLUS Much, Much More!
Download by Mp3
Language Arts the Easy Way–Audio with Cindy Rushton
You won't want to miss this one! This is our most popular title. If you are finding yourself at a loss for where to begin teaching your children about how to write, this is our suggestion. In this workshop, Cindy inspires and equips you with the basics that you will need to prepare and encourage your young writers. Cindy addresses how to teach your young writer whether reluctant or already researching…toddlers or teens! In the typical Cindy Rushton style, you will find yourself laughing, crying, and finding that encouragement that you need to take you're young writer through the process of writing in a nurturing and fun environment! PLUS! She meets you where YOU are with great ideas for anywhere along the process! Topics include: Encouraging Your Young Writers; The Process of Learning; Tips for Encouraging Our Young Writers; Language Arts the Easy Way; Using Whole Books in the Homeschool; Copywork: Answers to Your Questions; Dictation In Charlotte Mason's Dictation Class; Narration Beyond the Test; Binderized: The How-To's of Notebooking; Scrapbooking: Using Skills in a Fun Way; Writing a Process of Our Lord. If that is not enough, Cindy will share samples from her children's work through the years so you are sure to leave with great ideas for Monday morning!
Download by Mp3
10 Fun and Easy Ideas for Making Homeschooling Great–Audio with Cindy Rushton
Already inspired and convinced to Homeschool the EASY Way, but need CONCRETE help? Want a peek into a home that homeschools the EASY Way? Well, join Cindy Rushton as she takes you into her home! Join Cindy as she gives you 15 great ideas that are sure to be EASY to implement while really making your homeschool year fun! In this workshop, Cindy quickly takes you through quick how-to's for everything from the basics of Notebooking and making Homemade Books to using the internet as part of your curriculum (FREE!) to using your family life to the maximum educational benefit to implementing a literature based education to teaching Language Arts EASILY to the basics of Narration to encouraging your young entrepreneurs to making the most of your children's play to accessing great people and real life for depth in your children's education to making the most of travel opportunities (even at HOME!) to hands-on learning with pets! Yep! There is something for EVERYONE in this fun workshop! Download by Mp3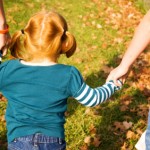 Nature Studies the Natural Way-Article by Cindy Rushton
Our dear Charlotte Mason so believed these truths of our Lord that she made Nature Studies a vital part of her schools around the turn of the century. Charlotte Mason in her book Home Education wrote 53 pages devoted to the topic of Out-of-door life for the children…17 more references to Nature Studies… Nature Studies!  Download Here
10 Tips for Making History Come Alive! – Audio with Cindy Rushton
History has become a passion in our home! Was it all of those read alouds about the great men and women throughout history? Was it those stories that have been told over and over while sitting at the knees of Papaw? Was it the hours of play outside of our home as they set sieges…attacked the enemy…fought on the side of their greatly admired heroes? I am not quite sure what is to "blame" for the passion we have for history, but we certainly do approach history differently in our home. Our focus is on giving our little ones plenty of time and opportunity to make history come alive! The following are some tips on how you can also make history come alive in your home. Come join the adventure!  Download Article Here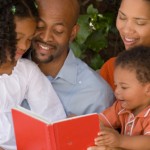 In Charlotte Mason's Dictation Class–Article
There seems to be a mystery about the gentle process of teaching the children Dictation.  I was digging several years ago and found these easy to follow steps by Charlotte Mason in her Home Education Series.  Hope that they help take the mystery out of Dictation!  Here are the steps… Download Article
Step-by-Step Bible Reading Plan-Article by Cindy Rushton
Begin with Prayer…never begin a time of Bible Study on your own!  Go to the Lord in prayer.  Ask Him to teach each of you.  He will be faithful to your request! Download Article
Quick Pointers for Easy Bible Study–Article by Cindy Rushton
Don't you just love the enthusiasm of little ones? They really want to KNOW and LEARN. What a wonderful time to dig into the Bible. But! Scared you won't do teach them "the right way" or that they will ask something that you have no idea of the answer? Oh! You can do it! I will take you by the hand and give some quick pointers for easy Bible Studies. Ready? Let's dig in…  Download Article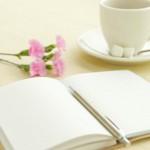 Let's Get Ready for the New School Year Mommy Planner…
A newbie of mine! I prepared this book for our Mom-to-Mom Gals. It includes our Mommy Planner with a potpourri of planning sheets from all of our products. We will use this for one of our sessions for this study. Do note: this page also has links for the LGO book and the audio (I will post it in the next posts) from our monthly Mom-to-Mom Meeting that we held here in Florence. It is full of goodies!
Part One
https://www.cindyrushton.com/pdfs/GearingUp1.pdf
Part Two
https://www.cindyrushton.com/pdfs/GearingUp2.pdf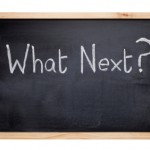 Need more help?
Oh! We are here to help you as you homeschool your treasures. We have a full line of great books and audios that can come alongside of you to help you as you step up to the call. Best news! If you have one on your wish list, you can grab it and save 60%! Use coupon code: NEXTSTEP for your next 3 orders of any size! 🙂