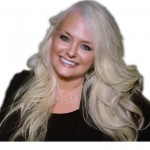 What a treat to join you guys for this weekend. The following are some gifts from me to you. My prayer is that these goodies will bless you richly. Enjoy!
LET'S GET ORGANIZED eBook
Part Two
Part Three
Part Four
Part Five
Organization 911! Help for the Messy Mom featuring Cindy Rushton
Click Here to Download by Mp3
Workshop Handouts!
Homeschooling the Easy Way eBook
OOPS! My Cup is Empty and My Coffee Pot is Broke Workshop
Download by MP3
Don't forget to connect with me online!