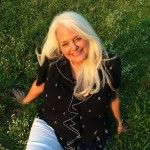 We have successfully processed your order for our NEW Ebook HIGH SCHOOL! YES! IT CAN BE EASY TOO!
Thanks for your order! The following links will open your goodies! Just click on the link for the item you want first!We have everything ready-to-go for you. Your E-Book opens with Adobe Reader. See your email confirmation if you do not have a copy of this software in your computer. It is free to download. Your workshop is listed with the audio links and handouts. So…without any further ado… ENJOY!
High School! YES! It CAN Be Easy Too! by Cindy Rushton
Part One
Part Two
Part Three
Part Four
Part Five
High School! YES! It CAN Be Easy Too! Workshop featuring Cindy Rushton
Download by Mp3
Workshop Handouts!