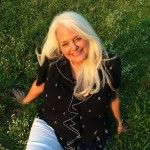 We have successfully processed your order for our NEW Ebook HOMESCHOOLING THE EASY WAY REPRINT BOOK: LET'S GET ORGANIZED.
Thanks for your order! The following links will open your goodies!!
Part One
Part Two
Part Three
Part Four
Part Five
Plus! An Unadvertised Bonus!  Organization 911! Help for the Messy Mom featuring Cindy Rushton
Click Here to Download by Mp3
Workshop Handouts!
We hope you enjoy your E-Book!