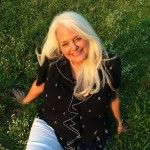 We have successfully processed your order for our NEW Ebook, Let's Make a Lapbook! Thanks for your order! The following links will open your goodies! Just click on the link for each section of the book that you want to access! You are welcome to print them for your own notebooks or come back regularly to print whatever you need, as you need it!
Let's Make a Lapbook E-Book
Part One
Part Two
Part Three
Part Four
Part Five
Plus! Your Bonus Let's Try Lapbooking Workshop featuring Cindy Rushton
Download by Mp3
Workshop Handouts!