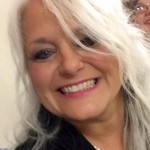 Welcome to my website! I have a few treats for you!
Before I share them, I want to thank you for a fun afternoon and wish you the happiest of New Years! This is the year for you to step out, step up, and dare to go for all that God has for you! I am cheering you on!
Below you can either listen to audios from two of my favorite seminars or you can click HERE to go download. I also have printable action guides (links below) for you to enjoy as you get and stay on course! ENJOY!
Reach Your Resolutions — ActionGuide
Gearing Up to Reach for Your Dreams! – Action Plan