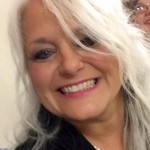 Ready to continue our retreat?
Oh! This page is my special gift to YOU!
Not only will I be posting the replays of our sessions right here for you to enjoy, but just look below! I have included some of my favorite goodies just for you.
I am praying that this year is your very best year ever! God has so many treasures in store for you and your family. This school year is more than just another grade. It is more than just another schedule of events, classes, tests, and special projects. This year is part of YOUR story. It will be part of your children's childhood. Make it great! Enjoy every moment. These are the days that you will remember.
Most of all, KNOW that you are not alone. UHSE is here for you all throughout the year. Plug in. Stay connected. You and your family will be blessed richly as you do.
I have a few goodies that I want to give you as my gift. I pray that these come alongside of you as you gear up for your best year ever. Also, I pray that they will be treats as you navigate through your year. ENJOY!
Let's Get Organized for the New School Year Super Set!
This set is one of my all-time favorites. It is packed with audios that will take you deeper than we can do during my session. Plus, it is loaded with some of my favorite ebooks and resources that I think will help you throughout your whole year! ENJOY!
Click here to go to the download page
Homeschooling the Easy Way eBook
Just when you think that Cindy Rushton has brought the best books to us, she finishes yet another that we can call, "THE BEST YET!" Want a peek into another homeschool? Whether you are just now getting started…or you have been homeschooling for millenniums (REALLY!!), this manual by Cindy Rushton is sure to encourage and inspire you. Our Homeschooling The Easy Way Manual was developed in response to the cry for an EASY approach to homeschooling. Chapters in this book are a potpourri of Cindy Rushton's writing through the years. Although once scattered among the many books and magazines that she has produced, this manual is compiled to include Cindy's favorite articles for helping YOU to begin (or Re-start!!) your homeschooling journey on the right track!
Click here to go to the download page
Let's Get Organized Ebook
Not one single area of your life will be left out as Cindy helps you to get your homeschool organized now. This book has quickly moved to the top of our books as one of the best-selling books of all times. I think you will see why very quickly. Just take a look at this list of chapters from this book:
* Quick Tips For the Perpetually Late, Disorganized, Stressed Out Mom!
* Hearing God 101 Redeem the TIME to Make This Year Tops!
* Let's Set Goals…
* Quick Tips For Setting Up Your Daily Schedule!
* What's Eating Up Your Time???
* Scheduling…EASY??? Yep! Just Look!
* Scheduling Tips
* A Typically Untypical Day
* What is an IEP and Why Do I Need One?
* Planning FUN and EASY Lessons…
* Studying Presidents and Elections?
* Easy Record-Keeping for the Reluctant Homeschool Mom!
* Organizing and Cleaning Your Home
* Setting Up Your Home to Learn!
* Rain Gutters—INSIDE!
* Stocking Up On School Supplies…
* Relax, Have Fun, and Homeschool With Learning Centers
* EASY Homemaking Ideas For The Busy Homeschool Mom!
* Quick Homemaking Ideas…
* What about Children and Chores???
* Struggling to Teach My Children…
* Once-A-Month-Cooking: How to Make Your Plan Work
* Restoring Balance To Completely Overloaded Lives!
* 67 Ways to Reduce Stress (NOT an exhaustive list!!)
* Making Time To Rest, Re-fill and Renew!
* Slow Down…
* Just Too Busy!
* FREE Printable Planning Pages for Your Planner!!
You will LOVE IT!
Homeschooling the Easy Way Volume 2 Reprint Book
Another INCREDIBLE volume! Our Homeschooling The Easy Way Magazine is published with the goal to encourage a return back to God's design for the godly home and homeschool! Each issue includes articles that encourage homeschooling with a lifestyle of real learning that returns to the OLD PATHS that have worked for centuries. Topics range from hearing God in your homeschool to balancing all of the many demands that the busy homeschool mom faces day-to-day to teaching lessons in a simple, EASY way to VERY practical ideas that are sure to make homeschooling in your home EASY too! You won't want to miss a single issue! With this special, you will not miss ONE article! Above, we have included the other two volumes. This package would be incomplete without this volume too. Check out all of the articles that it includes:
Volume Two…
Some of the article titles include…
* Heart-To-Heart: Making Memories
* Teach ME Lord, That I May Teach
* Ideas for STRETCHING That Travel Budget
* Fine Arts…The EASY WAY
* Music Studies in the Homeschool
* Build a Holiday Recipe Notebook
* Great Christmas Read-Alouds
* Featured Homeschool Business: Matthew's Cutting Edge
* Country Cookin'
* Letters We Love
* Ancient Paths and Good Ways
* Children Won't Wait
* Slow Down
* Making Time to Rest, Re-Fill and Renew
* Just TOO Busy
* Solitude
* Teach YOURSELF
* Need a DO-Able Routine?
* News Alert
* Schedule Pleeeeeeassseee
* A School Day in a Charlotte Mason Homeschool
* Lifestyle Help for Those Frustrated with Their Weight (and Health!)
* Making YOUR OWN Brain-In-A-Binder
* 13 Guidelines for Finding and Keeping Balance
* Keepin' On Going
* Just for Giggles
* Paper Attack!!!!
* Notebooking Reproducibles
* Great Copywork You Will Love
* Our Notebooking Adventure
* A Heart for the Home
* Two Great Bright Business Kids… Drew Perry and Elisabeth Rushton
* From The Editor's Desk: At Battle!
* HELP! I Have NO IDEA Where to Begin Homeschooling!
* Develop Your OWN Philosophy of Education
* 67 Ways to Reduce Stress!
* On eBay!
* Restoring Balance to Completely OVERLOADED Lives!
* Getting Your Homeschool Organized
* Quick Tips for Setting Up Your Daily Schedule
* Dry Spells, Holding Patterns—WHEN IS IT GOING TO RAIN!???
* F…FUN!!!
* Our EASY Family Bible Reading Plan
* Ready for a Nature Walk???
* Fall Nature Study Ideas…
* Let's Make a Memory…Over a GREAT Book!
* Just for Giggles…Ever Thought???
* Notebooking! Sure To ADDICT You Too!
* A Quick Notebooking Shopping List!
* Journaling!?!?!?
* Letters We Love!
* Great Homeschool Planning, Organizing, and Record-keeping Reproducibles (only found here!)
* Plus! Much, Much More!
Let's Get Ready for the New School Year Mommy Planner (and SURPRISE! Audio Workshop!)

Getting ready for the new school year? Need ideas? Step-by-step help? Want to retreat with other moms to really plan out a great year? This fun-filled, hands-on workshop is one that you simply CANNOT miss!!
This month during Mom-to-Mom, Cindy Rushton and the Mom-to-Mom gals had a blast working through this workshop. Now, it is online and ready JUST FOR YOU!
First, she will begin by opening up the Word of God to encourage your heart and fill your cup back up. She will give 5 ideas for what YOU can do on your summer vacation to insure that this year is the best year yet! THEN…she will take you by the hand and walk out how that can influence your "plans" for the new year. While you specifically write out your goals, plans, and ideas with your friends, she will share 12 practical and easy ideas that are guaranteed to help any other mom get organized and ready for the best year yet!
Grab your Bible…your pen…your planning journal…
and a friend (or TWO!)!
A Brief Overview of What You Will Learn:
Hearing (and TRUSTING) God for your homeschool journey
Begin those yearly homeschool plans
Plan out the new school year bit-by-bit
Scheduling the home and homeschool
Easy Record-keeping
Children and Chores
Taking Care of YOU!
Soooo…need help with planning your new year? Want help setting up a schedule that works but doesn't bring more stress than help? Need a step-by-step how-to for getting that jungle of a home clean and orderly? Want help with EASY meal plans for YOUR family? Need a plan for getting your little ones busy with cleaning—not messing up more? This is one workshop that is sure to help you get it all together IMMEDIATELY—even if you think you are an emergency case!Join us for a time of encouragement Mom-to-Mom!
Part One https://www.cindyrushton.com/pdfs/GearingUp1.pdf
Part Two https://www.cindyrushton.com/pdfs/GearingUp2.pdf
Companion Audio Workshop (JUST for our members!)
PLUS! One more goodie!
50% OFF Coupon for all of our NEW eStores!
We have NEW eStores on ALL of My Sites!! Check them out:
I have been a busy bee this past month! 
We now have new eStores at Talk-a-Latte, My Website, and at The Biz Mentor! I am sooo excited about these . They feature all of my eBooks, Re-Treat Sets, Mommy Club Sets, Business Study Sets, and Individual Mp3 Audios. I simply love it!
To celebrate, I have a special offer for all of you. You can save 50% your orders by using the following code when shopping at any of our eStores:
retreat
Had a few things on your wish list?
This is DEFINITELY the time to stock up!
Encouraging, Inspiring, and Equipping You to Step Up to Your Call