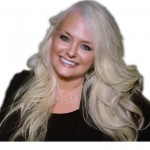 Needing a few ideas for romancing your woman??? Well, these are sure to bless her! Give them a try!
Open the door for her! Yep! Take that extra step to make her feel special!
Make a CD collection of "YOUR" love songs.
Treat her to a Bed and Breakfast for a weekend! Let her decide what she would like to do if she could anything she wanted for a whole weekend…do it!
Grill out for her! Send her off for a long, hot bubble bath. Get the kids fed and ready for bed. Grill out your favorite meal. Serve her dinner by candlelight!
Begin a LOVE Journal for her. Buy a pretty journal. Begin writing entries for her. For example, "Things I Love About You…" "I Want to Grow Old With You Because…" "Character Qualities I Most Admire In Her…" "You Bless Me When You…." This may sound mushy…but, just try it! She will LOVE it! It will become one of her most favorite treasures ever!
Brush her hair for her! Just nurture her for a bit!
Bring home pizza or Steak-Out and a movie. Snuggle up with the kids for one movie. Tuck them into bed early. Then, stay up for a movie and mommy/daddy time!
Go for a long drive! Drive in the mountains…in the country…along the beach! Play your "love songs" in the background while you talk!
Cook dinner for her. Give her a night off and treat her to a home-cooked meal by you! Yep! Romance can begin in the kitchen!
Bring home flowers! Or Chocolate! Or just a little trinket!
Try Breakfast together. Take time with each other regularly to have a morning devotion and breakfast before the kids get up! Set aside enough time for real communication of your hearts. Really listen!
Bring home ice-cream or "fixins" for Banana Splits. Make her a big surprise!
Sleep in! Snuggle up and enjoy holding each other.