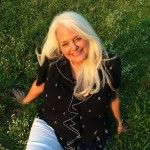 Feel something tugging at your heart and soul? Feel a gentle nudge to a great unknown? Feel on the brink of something you have never known?
God is calling you into a time of soaking, slow soaking… but beware–the enemy wants it too! You are standing at a fork in the road. Your choices completely determine what lies around the bend.
God wants for you to soak in His Spirit and turn Him loose to burn in all areas of your life–heart, soul, relationships, self, stuff, work, ministry. He wants completely access with no areas closed off from Him. He wants to do a great work. That great work requires a season of soaking in the Spirit and letting Him get to the deep places that have been blocked off from Him. That great work requires a season of releasing Him to burn away all that is holding you back from the greatness that is your calling, your life purpose, and ultimately, your destiny!
God wants you to soak…to bask…to enter into a slow burn.
Satan does too. He wants for you to put yourself into all of the wrong things. He wants you busy with the mundane. He wants you tired and weary from the busyness of a lot of very good things. Good, but wrong things! He will work on you slowly…slowly soaking in, slowly burning into the depths of your being. Small compromises. Small compromises that are slowly burning you and burning you out. Small compromises that are slowly soaking in deep into your spirit and soul. Bit-by-bit until he has got you!  The chains have you bound and you have no idea how to break free.
But God!
God is calling you home! God is calling you into His arms. He desires for you to run into His open arms and just fall in! Rest! Be still! BE! Soak. Let Him burn away all that must go…
…the pain
…the heartache
…the disappointments
…the rejection
…the abandonment
…the loneliness
…the anger
…the bitterness
…the unforgiveness
…the brokenness
…the mourning
…the counterfeit
…the fake and unreal
…the ashes
…the heaviness
…the grief
…the ruins
…the desolation
…the shame
…the guilt
…the fear
…the condemnation
…the poverty
…the affliction
…the depression
…the despair
Yes! He is calling you to let His fire burn!
Burn!
Burn away pain!
Burn away heartache!
Burn away disappointments!
Burn away rejection!
Burn away abandonment!
Burn away loneliness!
Burn away anger!
Burn away bitterness!
Burn away unforgiveness!
Burn away brokenness!
Burn away mourning!
Burn away all counterfeits!
Burn away fake!
Burn away all unreal!
Burn away ashes!
Burn away heaviness!
Burn away grief!
Burn away ruin!
Burn away desolation!
Burn away shame!
Burn away guilt!
Burn away fear!
Burn away condemnation!
Burn away poverty!
Burn away all affliction!
Burn away depression!
Burn away despair!
And…just soak! 
Soak!
Soak in healing!
Soak in peace!
Soak in joy..deep, abiding, true joy!
Soak in wholeness!
Soak in freedom and liberty!
Soak in comfort!
Soak in consolation!
Soak in beauty!
Soak in praise!
Soak in purpose!
Soak in hope!
Soak in redemption!
Soak in resurrection!
Soak in God's glory!
Soak in strength!
Soak in justice–God's justice!
Soak in truth!
Soak in righteousness!
Soak in pardon!
Soak in grace!
Soak in love!
Mourning days are over! You are entering a sweet, sweet place! A place without distraction or diversion. A place of abiding. A place of abundance.
Hear Him beckoning… "Come to Me," says the Lord. "I have a sweetness in the land for you to taste and you will taste and see that I am good. Pull aside to be with me. Pull aside to be ONE with Me. Pull aside to be intimate with me alone and I will do a work in you — a work of beautiful. Feel it. Feel it now. It is sweet. You will find all that you have been looking for IN ME! No cheap substitutes. No counterfeits! You will find me! I will never leave you or forsake you. I will watch out for you. I will never hurt you or betray you. I am the One you have been looking for. I will satisfy."
Mourning days are over! Depression days are over! Get back up! Get back up again! What was dead is now alive. Your very best days are ahead.