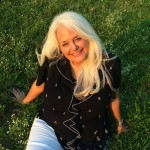 Tired? Weary? Confused? Have NO idea which way to go?
STOP!
Stop, beloved. Pull back. Don't do a thing. Don't talk. Don't change things around. Don't make any decisions-yet. Simply STOP.
There are times that our enemy finds a weapon that takes us by surprise. The time will come. What do you do? You learn from Jesus. You study Him. You learn from Him. You learn to walk out His ways. They ALWAYS work.
It does not make any difference what weapon the enemy uses, the same tactics work against him. You don't even have to read a big manual to get a huge plan. You just have to read THE MANUAL. Oh, let me help you find the most powerful tactic, the one that all of the others hinge upon. Turn to James 4:7… [Read more…]