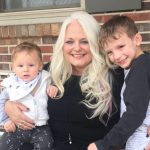 Sooo excited! Today we pressed past 1000 followers on our Facebook page!! Yay! Yay for each of you! I am so blessed to be connected with each of you.
Soooo, in celebration, I want to bless you with one of my favorite sets from the past. It is perfect for TODAY! This one is called REACH YOUR RESOLUTIONS. It is complete with audios and an action guide. In fact, the audios are right on time for this important time of year.
Ready for your treat? [Read more…] about Celebrate!