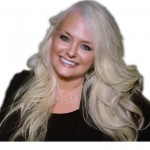 NOW we are talking! OH! Beloved! If there is ONE person that has made ALL of the mistakes on the last page and can only thank God for His grace, it is ME! I praise God every day for the blessing that I have as the wife of my very best friend. It can only be described as AMAZING GRACE! I am so thankful that Harold KNOWS me inside-out and still chooses to love me. Just TOO awesome! Makes ME want to help him to become ALL he can become. Well, that is exactly what these tips are all about—helping our husbands become all they can become. Check it out and see if you find some ideas along the way
Become VERY BEST friends! Enjoy his companionship. Endeavor to become a good companion!
Find things that you can enjoy TOGETHER. Breakfast each day…walks at sunset…hobbies…work…etc. Constantly tie strings!
Look for his strengths…share them over and over! He can never hear them enough!
Show gratefulness! Let him KNOW that you really appreciate what he does for you and your family.
Get rid of any seeds of disrespect, jealousy, and comparison! You are in this thing together!
Help him! God created woman to be a "help meet" for man—meaning that she is the one who "completes" him and is "fit" for him. Find ways that you meet your husband's needs. Find ways that you help him to fulfill his life purpose from God.
Pray for him! Circle him in prayer. Pray and fast when things are tough. Celebrate and praise when God breaks through. Seek God with him. Constantly build hedges of protection around him through prayer.
Support him! Become his personal cheerleader! Believe in what is on his heart. Cheer him along when things are tough and not looking too good! Cheer him on when he makes the mark!
Respect him! Respect comes through in little things: our tone of voice, our facial expressions, our words, our behavior. Respect your man! You will in turn build your man!
Admire him! Let him know the things about him that you really love. Let him see how you admire him by the way you look at him! Enjoy him!
Encourage him! Literally INFUSE courage into your sweetheart! You KNOW the things that really mean a lot to his heart. Be sure to do and say those things that will bring courage and strength into his heart and soul!
Promote him! Become his very best marketing agent! Be the one who knows his worth, his gifts, his talents, his strengths and shares them with others! When the whole world "feels" as though it is crashing in, be the one who believes in him and continues to help him keep on keeping on!
Inspire him! Be his sounding board of ideas. Listen and help him brainstorm when he is void of ideas.
Ask God to help you see all that he IS and all that he is becoming!
Catch his vision! See those things that are not existing now! Be the one person who can see what God has in store for him!
Strengthen him! When he is tired and weary, be the one to underguird and support him. Pour all you have into giving him his second breath! Use all of your gifts, talents, and strengths to make him whole!
Work with him! Be his "partner." Find ways to help him work and build the family name and legacy.
Constantly consider ways that you can help him make the most of the finances that you have. Follow the Proverbs 31 model by creatively finding ways to make the most of the resources that you have.
Submit to him! Submission has great power! It unleashes your husband to take the lead and become the man God created him to be. It also unleashes God to use your family in a mighty way. Submission is not weakness. It will not create a monster in your husband. It will bring the peace and unity that will make your relationship everything that God had in mind when He designed marriage! Plus, submission will help your husband to become all that God designed for him to become!
Defer to your husband! Always defer back to your husband. Have a decision to make? Unsure about what to do? Need help pruning your life and your schedule? Defer to your husband. Let him be your first place that you run to for counsel. Let him give you his wisdom and viewpoint. Not only will you become all you can be and find great contentment, but you will find that he will show himself as your knight-in-shining-armor!
Reverence your husband! See him as precious! Fall passionately in love with him! Revere him and his position as your precious husband. Watch him blossom!
Pour all of yourself into him! There is no accident that YOU are married to your husband! So often it is easy to focus on what they are not—probably because that is what WE ARE. Yet, as we pour ourselves into them, we find how incredible we are TOGETHER! Pour all of yourself into your husband–Your spirituality, strength, power, prayer power, support, lifting him up, gifts, personality, intelligence, insightfulness, communication skills! The true secret to building a godly spiritual leader is to pour all of yourself into him. To get under him, to support him, to build him! Pride will want to push ahead or push him aside. God's Spirit motivates us to get behind our husbands and let him succeed as God's mighty man!
So, what do you think? Ready to build your man? Oh! Become the student of your husband and watch him become ALL God created for him to become! You will DEFINITELY enjoy the journey!