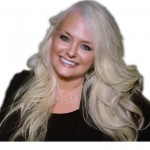 Ready for another session in our online study through "Becoming a Proverbs 31 Woman?" This week we will continue our study through Proverbs 31 as we study what it means to BE DEPENDABLE as a godly woman. Don't miss this one! It is going to be a super study!
Click to play or Download by mp3
SHOW NOTES:
Marriage 911 Flight Plans
https://www.CindyRushton.com/FlightPlans.html
Don't miss even one show!