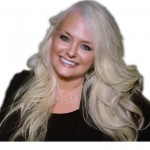 Want to write? There are a few things that are absolute MUSTS—a website is one! Websites today are VERY easy. There are so many options! You have just GOTTA have a website!  If you are "challenged" in the area of computer literacy or even financially, you can still have a website very easily.
Get Your Own Website!
I cannot recommend highly enough that you invest in your own website. It is one of the most important things that a writer can do. It is like a "home" on the web for you! Invest in that "cyber-real estate" today! Here are some pointers that will make your website all it can be…

–>    Invest today at MINIMUM in your own web address—buy YOUR NAME. If your own name is available, invest in it today—even if you are not building the website immediately.  For years, I wrestled with a vision for my website.
In that time, I did NOTHING! For real!  When I decided that I wanted to move forward, I was blessed with some of the best advice ever from a dear friend. I was advised to set up my website with MY NAME as the web address—for real: www.CindyRushton.com. I felt SO awkward in doing so. It just seemed a bit self-promoting—exactly!  If you are a writer, you MUST promote yourself. You have to get beyond the fears and trepidations. Think for a minute. If you wanted to find me on the web, what would you look for? I have now written over 100 books, would my website be titled under one of them? I produce 6 ezines? Would my website be best set up under one of those? What about my business name? We have three businesses at this time and we are considering expanding into a couple of others? Which one would you look for? Do you even know their names? Yes, the most reasonable name for all I do is MY OWN NAME—  www.CindyRushton.com. It tells who I am today…and tomorrow! And…yours will too! Invest in YOUR name as your website!
–>    Create a HOME on the Web. Don't just make it a website with information about products—I HATE THOSE! Don't you? They give NOTHING for the reader to enjoy today or to come back for later. If they do not buy the product at that time, you lose them. Rather, make a website that is a HOME on the web! Make your website a reflection of YOU! Include your articles/poems/tip sheets. Include fresh material through an Ezine or a Blog. Set up your website with a sampling of who you are and what you love to write on. Then, you will create a successful website that makes your readers want to buy your work as it comes out in print.

–>    Set up an Ezine and a Blog.Have fresh new material on a regular basis. Reach your readers regularly through an Ezine—that is emailed to them each time you send it out, and through a blog—that they can visit regularly. Set up both through your website today.

–>    Begin to Develop your Mailing List. One last thing! Don't lose those that come by your website. Be sure to set up a form for capturing their addresses. Make it easy to use. Offer them something for free—a subscription to your e-zine…a free e-book…a free bonus. Just adding a form on your website or blog will capture hundreds of people who are interested in following you through the years. Begin yours TODAY!
A website may seem very intimidating, but you can do it! Find a company with easy templates or find a neat web designer who can help you get started. Set it up to be a reflection of who YOU are. You will find it to be your favorite tool as a writer!
So, want to be a writer? There is NO better place to begin than at our Ultimate Writer's Expo! Join us TODAY! AND, pre-order your entire expo audio set today!

https://www.Ultimate-Writers-Expo.com

Amazing Speakers!
Workshops that WILL help!
Mastermind with the Masters!
An event that will help you UPLEVEL!