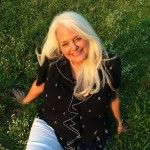 Tired? Weary? Confused? Have NO idea which way to go?
STOP!
Stop, beloved. Pull back. Don't do a thing. Don't talk. Don't change things around. Don't make any decisions-yet. Simply STOP.
There are times that our enemy finds a weapon that takes us by surprise. The time will come. What do you do? You learn from Jesus. You study Him. You learn from Him. You learn to walk out His ways. They ALWAYS work.
It does not make any difference what weapon the enemy uses, the same tactics work against him. You don't even have to read a big manual to get a huge plan. You just have to read THE MANUAL. Oh, let me help you find the most powerful tactic, the one that all of the others hinge upon. Turn to James 4:7…
"Resist the devil, and he will flee from you." KJV
Resist the devil. What does that mean?
Well, if you will begin to search for ways resist him, you are in for a treat. There are many ways: get in the Word, get the Word into you, speak the Word, pray, fast, plug in with other believers to take the giants, step up to the call, plus many, many more. Oh! Talk about shutting down the enemy! He can do nothing but run. I could write a book on all of those, but, today I want to talk about one tactic that will stop the enemy in his tracks. Ready? This is a good one!
STOP!
You will never look at a stop sign or a stop light the same again. You know what stop means there–no rolling through it, stopping after the line does not count, you must stop! Stop means STOP! Sit still for a moment. Don't GO.
Yes, want to resist the enemy? STOP!
Oh! You knew this didn't you? Or, are you like me? This is the LAST THING you will do when you are getting tired and weary and the enemy is closing in with for the kill. Want is a true confession–I do not struggle with murdering, stealing, lying, coveting, adultery. BUT, the one thing God convicts me over and over about in the 10 commandments is REST–aka, STOP. He has to MAKE ME come to a place of rest. I must have been a horrid infant and toddler. There is something in me that just resists this. I would rather HELP God. I love to tidy up all of the things around me BEFORE I will come to that quiet place to get away with God. I love to finish up all of the "things" I can think of so I can "relax and rest" without distraction. HELLO! See the problem? Relate with the problem?
God means that WHEN we are tired and weary, we just STOP.
God means that WHEN we are feeling the enemy surrounding us on every angle, we just STOP.
How many times do I have to see this principle in the Bible before it becomes my immediate response? How many situations big and small do I face before this is my INSTANT reaction. How long do I study and train until this is my instant reaction? When will it become "muscle memory?"
Oh! I am dreadfully human. My first response is never to STOP. Oh, don't look pious. Don't judge me. I suspect it would not be all over the Bible if we didn't all struggle here. I also suspect that God would not put it on the cute placard (The 10 Commandments) if he didn't want to be very clear and mince no words. I also suspect that He wouldn't have used so many examples in the life of Christ.
Remember Mark 6:31? Here it is:
"He said to them, "Come away to a deserted place all by yourselves and rest for a while," because so many people were coming and going that they didn't even have time to eat."
Were they doing anything wrong? No, we don't wait to pull back until all is in a mess. This is the sure-fire way to STOP THE MESS BEFORE IT HAPPENS. Or, at minimum, be ready for the attack so you never get in the messes that so many of us fall into because we are ambushed.
Even our military retreats.
It is not always the tactic, but how often do the good soldiers sense a big battle looming, see it coming, and they pull back to get ready for a strong, swift, hard attack. Retreating is a key to victory. Retreating gives them time to "access the situation" and get "intelligence." It gives them time to get support on their side so they can go forward with a decisive victory. Retreating helps the good soldier to fight the good fight.
Now, this is essential if we are to take on the enemy in God's way, if we are going to fight the GOOD FIGHT. Of course, if we refuse to do this, we cannot fight the good fight. Instead, we are either devoured by the enemy because we sit still or we step out in the flesh and just fight, strive, walk in the works of the flesh. We HELP the enemy. What a waste of time. What a devastating impact on the world. We fail in the mission. We have casualties.In fact, the greatest casualty may be ourselves.
God has called us to be a warrior. In a culture that has a "quitter" mentality (watched CNN or MSNBC lately), it is easy to develop a lifestyle and mentality that ensures that the enemy can take us and use us for friendly fire unless we get training and regularly resist the enemy.
What does this mean? Maybe you are not a "military mom" or you have not had a hubby on the front lines against real-life bad guys. Maybe you have not been placed on the frontline to see the enemy face-to-face and been forced to learn how to fight the good fight–you must fight the good fight if you are going to be a mighty warrior, otherwise, you will be a casualty. Maybe you have got out there on the front line once or a bunch only to go back with wounds that are difficult to mend. You sit disabled. You have settled for defeat.

No more! Rise up mighty warrior!
We MUST learn how to be a mighty warrior. We MUST learn and practice ALL of the tactics regularly so they are in "muscle memory" when the enemy comes against us. AND…the enemy WILL come against you and I. It is not about being a good girl and staying out of trouble. If you think that is how tough times are dished out, I want to know what you have done for God lately?  No, the enemy rages against God's people, the ones who are busy doing what HE says, even more. Just think, who is on the battle lines for our country today? The ones in active service or the ones who are not serving at this time?  Who gets the enemy's blows?
The enemy is cunning. He is malicious. He will attack where you least expect it. So, you must fight. You cannot hide. You cannot "take it" and it all go away. You certainly cannot afford to shut your mouth and take it. Too much is at risk.
But, how do you fight and what do you do for a fast blow that makes the enemy flee? Glad we got here…
One of the ways is to STOP.
Stop. Sit down. Pull back. Get filled back up. Hear the Commander. Get your plan. Get ready to do EVERYTHING HE SAYS.
Just in case you are still doubting that the good guys get hit or you are presuming that being tired and weary, pressed and pushed only comes with something YOU DO, or better yet what someone else must have done, just look at Jesus. Jesus got weary!
"So Jesus, tired as He was from His journey, sat down [to rest] by the well. It was then about the sixth hour (about noon)." John 4:6  (Amplified Version)
JESUS got weary! JESUS! Pardon the grammar, THAT BE JESUS!!! God, Incarnate.
So, what do YOU do when you get weary? Tired? I don't know about you, but as for me, this is what it looks like if I am not careful:
I get a little tired…
I get a little pushed and pressed….
I look at my planner—at all of the "stuff" I have YET to do…
I get a little distressed (well, a lot!)…
I get in a frenzy…
I work even harder, only in MANY different directions…
Then, I begin to battle exhaustion…that just makes me more tired and irritable…
Inevitably, at this point things start to BREAK all around me…others call with their to-do's…my children begin to squabble…and the planner falls on the ground SPILLING all of my "stuff" I have yet to do…
Then, I begin to get in a frenzy…nothing works out…more stuff breaks…more demands on my time…
Oh, then…the fit! More work! All of it compounds! I feel depressed! Then, it is all doom and gloom!
The enemy has me where he wants me and comes in for the kill!
What about you? What are we to do? Go back to John 4: 6…Jesus, when He got tired on His journey, HE SAT DOWN!
When  Jesus was on His journey, He DID get tired! He did have struggles. He did have people who rose up against Him, even to crucify Him. He was betrayed by his dear friend who was WITH HIM. Did He ever take any missteps? Well, look at Scripture. Scripture says that He ONLY did the Father's will. Yet, we see time after time that people rose against Him and what God told Him to do. Even His own mother missed it twice! But, He only did the will of His Father.
Sure He got tired. Sure He got weary. But, even then, He did the Father's will. He sat down, pulled away. He stopped!
Come apart. That means STOP. Resist the devil. Pull apart to be with the Heavenly Father. Spend some time with Jesus. Learn from Him (Matthew 11: 28-30). He shows us how to STRIVE LAWFULLY (2 Timothy 2: 3-5). That means he tells us how to "fight" with the winning plan. He has called us to fight the good fight. He wants for us to be mighty warriors.
BUT! We must STOP!
Now, that is revolutionary for me! How about you?
I always thought that if you were a good girl, you don't get a spanking. I thought that you don't get "hit" if you are a good girl. Isn't there something that would make "God hit you?" Well, first, this is just the reason that we need to STOP. We need to know who our enemy is. For some crazy reason if we get "hit" by surprise as we are going along, we always think two things:
1. God has hit us.
2. God hits us because we are trying to do what He tells us.
Ever thought that? Well, if you say no, you are either lying or you have gotten this principle down. However, Scripture tells us that we will think this thought. Why? Because the enemy is always there when the battle starts (he is the culprit) and one of his tactics is to accuse. He is always accusing. He accuses God before us. He accuses us before God. He accuses us before others. He accuses others before us. He accuses us before us. We may cast down the thought the moment it comes, but it was there. How long does it stay? This is the difference in our power when the enemy hits. If we think that God has hit us, we will "sit down and try to behave," but we won't fight. That is not what I mean by STOP. That means we quit. We are not called to quit. We are called to be mighty warriors who are always on a victory parade. We are called and equipped to be overcomers. If we don't know what we are, whose we are, and who our enemy is, we will lose the battle every time. The enemy would love to keep us there. However, God is calling us to be aware of what is going on and what will happen. He wants for us to know how to fight the good fight. This is why it is key to STOP when things hit you.
Yes, there are times that God will oppose you if you are off track. He will put you in "time-out." He will sit you on the bench or send you to your room so you can get yourself together and be ready to obey Him. BUT! When you are hit, if you are godly, the "hits" don't come from God. God disciplines. He never hits. He trains. He never slaps you around. He corrects. He never accuses, condemns, or handles you harshly.
If you do not STOP, tune in to the Heavenly Father, how will you know whether you are being "hit" or "disciplined?" This is essential. How else can you know who is responsible for the "jarring" in your life? How else can you get the answer and the directive on what you are to do to get through the situation?
Now you are with me! Say it!

STOP!!!!
We stop. We do NOTHING. We say NOTHING. We move on NOTHING.
We retreat–pull back, re-fill, re-fuel, re-pack. We retreat to assess the situation–to get the facts, to get counsel, to get a rock-solid strategy, to get a good view of the battlefield. We retreat to call in the resources and get them ready for the fight–our armor, our supplies, our support.
If we miss the retreat, we are fools. It is the key to a fast, strong, decisive victory.
Jesus modeled the lifestyle of the perfect Teacher. From the first of His ministry until His ascension, we see how He handled the enemies that rose against Him. He never stepped out without solitude, time alone with His Father. He showed us in His life how to handle the enemy when he comes forth–resist him and he flees! He showed how to be ready for all of life's circumstances from daily demands to death on a cross. He used His weapons to prepare for times of warfare and smack-dab-in-the-middle of the frontal assault. He modeled it beautifully for us.
So, what do we do? We learn from Jesus. We learn to STOP. We learn from Jesus how to pull back, rest and refill! We learn how to be a good soldier. We learn how to fight the good fight. So, mighty warrior, when the enemy begins to circle about, what are you going to do? Say it with me…
STOP!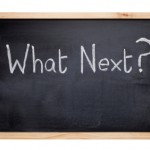 Need more encouragement? Need some practical how-to's? Grab Cindy's books and audios for HALF OFF! Just use the coupon code: ALLTHINGSNEW